Europe should pay no heed to tall tales of US: China Daily editorial
Share - WeChat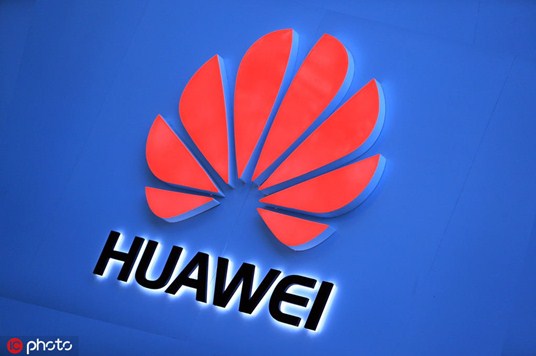 Lawmakers in German Chancellor Angela Merkel's ruling coalition are drafting a bill that requires "untrustworthy" 5G equipment vendors be kicked out from "core as well as peripheral networks". The bill, though short of naming names, is believed to be tailored to exclude the Chinese company Huawei because it defines "untrustworthy" suppliers as the ones at "risk of state influence".
The ambivalence in the wording makes it much easier for the politically motivated lawmakers to readily point fingers at Huawei as a tool of the Chinese government and ban it outright — just give a dog a bad name and hang it. "You don't just need technical certainty — you need the suppliers to be politically trustworthy, too," Norbert Rottgen, an MP from Merkel's Christian Democratic Union and one of the initiators of the bill, reportedly said, revealing the ideological underpinnings for the attacks on what they regard as China's technological point man.
Those in Germany who are intent on blocking Chinese telecommunications equipment giant Huawei's access to the country's 5G market have always parroted Washington's claim that the company represents a national security threat. Yet, like Washington, they have not produced any evidence that Huawei, which has supplied equipment to all of Germany's telecom operators for their existing networks, poses a security risk to the country.
Thus the bill, which goes beyond previous calls to ban only Huawei from the more sensitive core network, would set a very bad example of politics taking precedence over business if passed, and would inevitably deal a heavy blow to the economic and trade partnership between China and Germany that has been built on pragmatism over the past four decades despite the political differences between the two countries. Not to mention that banning Huawei would dramatically delay Germany's 5G rollout and make it more costly.
All this notwithstanding, by politicizing the 5G issue, those Washington heeding politicians also risk poisoning their own country's business relations with China.
Responsible leaders from both countries must do their utmost to prevent that worst-case scenario from materializing.
German lawmakers and those in other European countries should bear in mind that China and Europe are partners not rivals, and their relations feature more consensuses than divergences. As State Councilor and Foreign Minister Wang Yi said at a news conference following a meeting with the European Union's High Representative for Foreign Affairs and Security Policy Josep Borrell on the sidelines of the 14th Foreign Ministers' Meeting of the Asia-Europe Meeting, in Madrid on Sunday, there is no historical grievance or geopolitical contradiction between China and Europe, let alone any conflict of fundamental interests.
Europe should not allow Huawei to become a lightning rod just to divert Washington's bullying tendencies.
Most Viewed in 24 Hours
China Views