High-speed railway linking Guiyang with Chengdu opens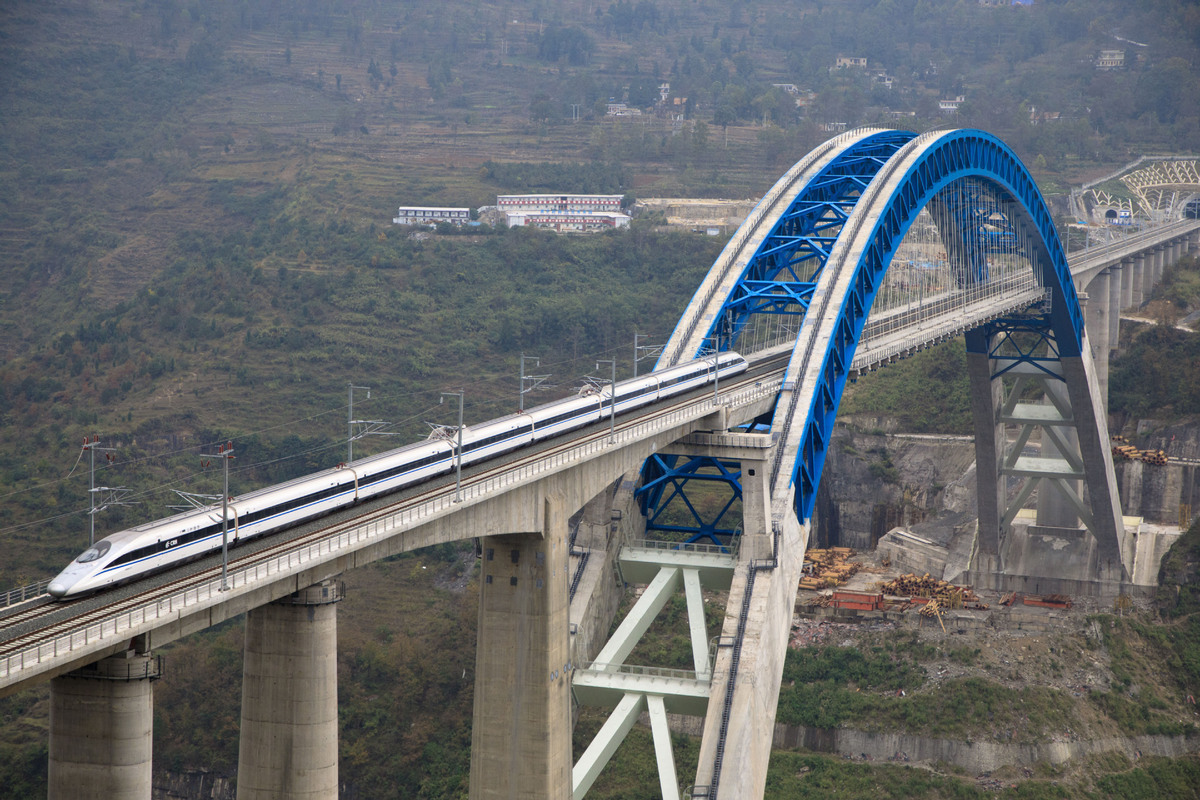 The first bullet train from Guiyang arrived in Chengdu, capital of Sichuan province on Dec 16, marking the completion of the full-line operation for the high-speed railway linking Guiyang and Chengdu.
The 648-kilometer Chengdu-Guiyang railway in Southwest China is a key part of China's high-speed railway network, linking the two capitals of Sichuan province and Guizhou province at a design speed of 250 kilometers per hour.
The new high-speed railway connects 26 national 5A-level tourist attractions and 386 national 4A-level scenic spots, including Huangguoshu Waterfall, Baili Azalea, Mount Emei and Leshan Giant Buddha.
It also links many of the two provinces' poverty-stricken areas, bringing mountain landscapes and agricultural products closer to tourists and markets.
Zhao Yandi contributed to this story