Beijing embraces second snow this winter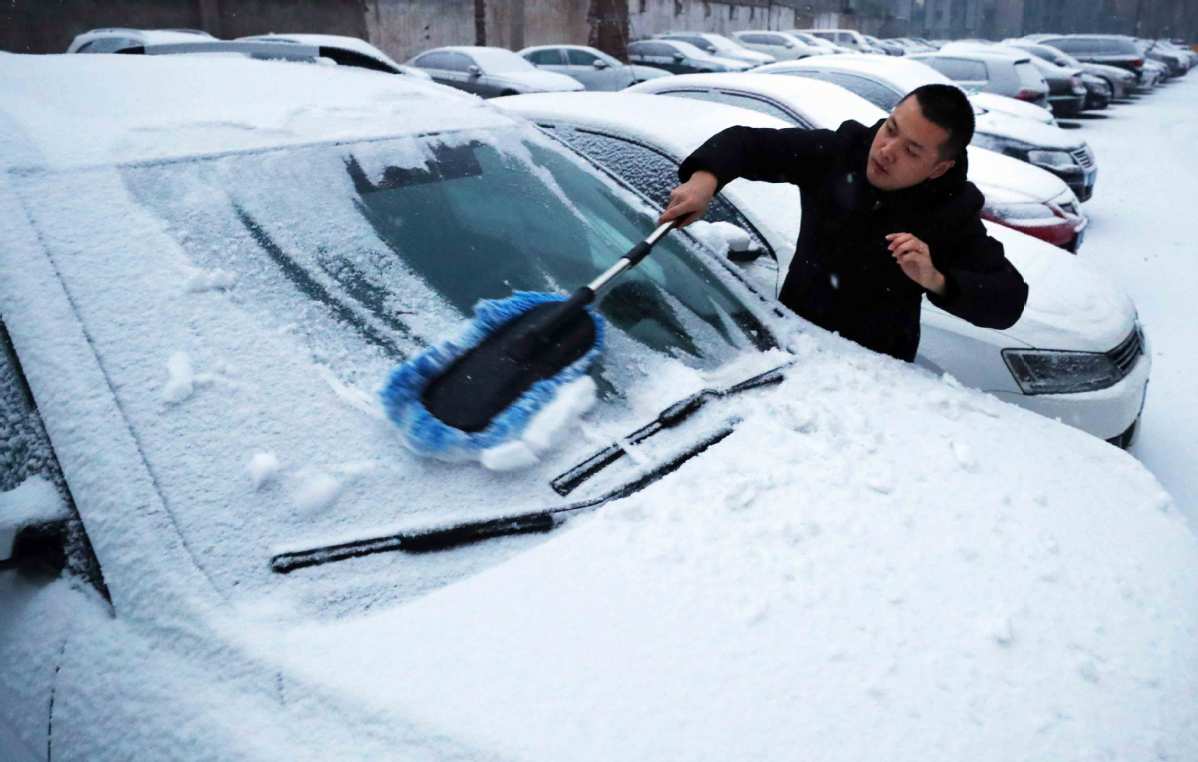 The second snowfall of Beijing hit the capital Sunday evening, affecting traffic routes and scenic areas on Monday.
Starting at about 7 pm on Sunday, the snow fell from the city's south, gradually covering the entire capital and turning to moderate snow Monday morning, according to the Beijing Meteorological Bureau. The snowfall ended at noon and the blue alert issued for a blizzard was removed in the afternoon.
Anticipating the precipitation, multiple methods of snow and ice removal had been prepared since Friday, the city's urban management authorities said.
More than 50,000 sanitation workers and over 6,500 snow removal vehicles were set up to ensure road safety.
Flights and subway lines, as well as bus routes, have been affected as the snow hit the capital.
According to Beijing Subway, sections of the subway system, including Line 5 and Line 13, lowered operation speed this morning due to the weather.
Beijing Capital International Airport canceled 42 flights as of 7 am Monday. Seventeen bus routes were altered or suspended by 7:30 am because of snow and frozen roads, Beijing Daily reported.
The new Beijing Daxing Airport was affected by the snowfall and canceled three flights as of 8:25 am Monday morning.
The capital's airports also started ice removal in certain areas Monday morning to guarantee airlines' operation.
On Sunday Beijing issued a blue alert for a blizzard, the first blizzard alert this winter. A yellow alert for icy roads was issued as well.
China has a four-tier color-coded weather warning system, with red representing the most severe, followed by orange, yellow and blue.
In late November, the capital experienced its first snow of the winter.