HK airport posts biggest fall in passenger number in a decade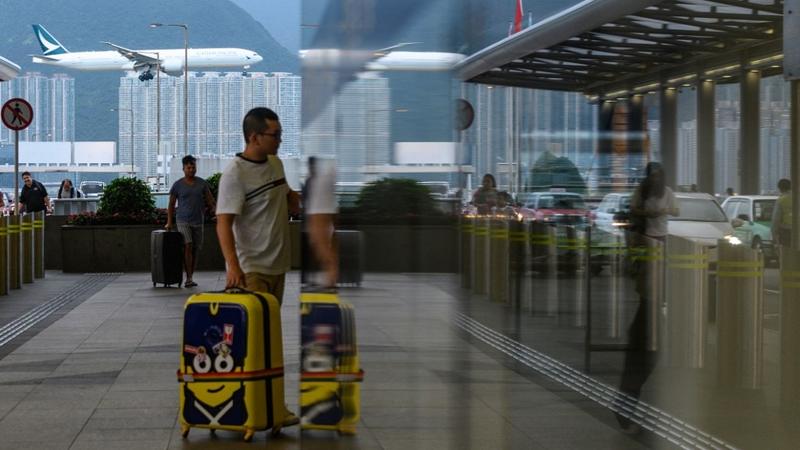 HONG KONG - Hong Kong International Airport reported its biggest fall in passenger numbers in more than a decade in November, official data released on Sunday showed.
The airport handled just over five million passengers, down 16.2 percent from a year earlier, and a decline for the fourth straight month, Airport Authority Hong Kong said in a statement.
That was the largest fall since June 2009, when the figure fell by 18.7 percent, data on the Civil Aviation Department's website showed.
The number of flights dropped 8.3 percent to 32,510 in the period, while cargo throughput declined 3.4 percent to 450,000 tons.
The airport handled 65.8 million passengers in the first 11 months of the year, down 3.4 percent from a year earlier. Flight movement declined 1.3 percent to 385,730, while cargo handling dropped 6.6 percent to 4.4 million tons.
There were falls of more than 12 percent in the three previous months, the Civil Aviation Department data showed.
Since June, Hong Kong has been gripped by sometimes violent protests stemming from the extradition bill incident. Protesters halted operations at the airport for several days in August.
Passenger volume continued to be affected by weak visitor traffic, with passengers to and from the mainland and Southeast Asia experiencing the most significant decreases, according to the statement.
The unrest dragging on for about six months has scared tourists away and seriously affected tourism, one of the pillar sectors of Hong Kong's economy.
Business receipts of tourism, convention and exhibition services experienced the largest year on year fall of 27.8 percent in the third quarter since the SARS epidemic in 2003, official data has shown.