College dream coming true for two seniors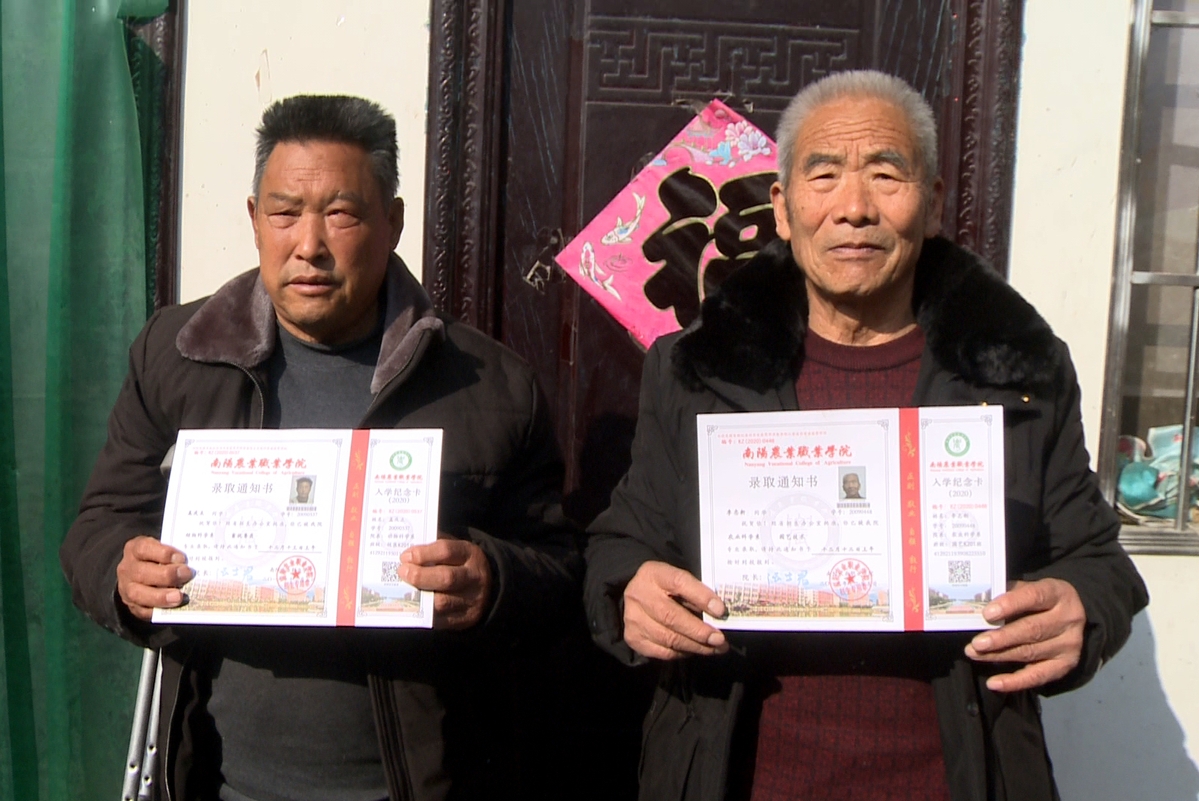 Two senior men in their 70s and 80s in Nanyang, Central China's Henan province have become the local superstars after they were admitted into a vocational college.
Li Zhixin and Meng Qingli, two villagers from Sanguanmiao village in Nanzhao county, took part in the college entrance examination and were admitted to Nanyang Vocational College of Agriculture.
Jia Guowen, the deputy Party secretary of the college, said that it's the first time the college has accepted senior students, and he was deeply impressed by the two men.