Chinese businesses give hope to Kenya slum children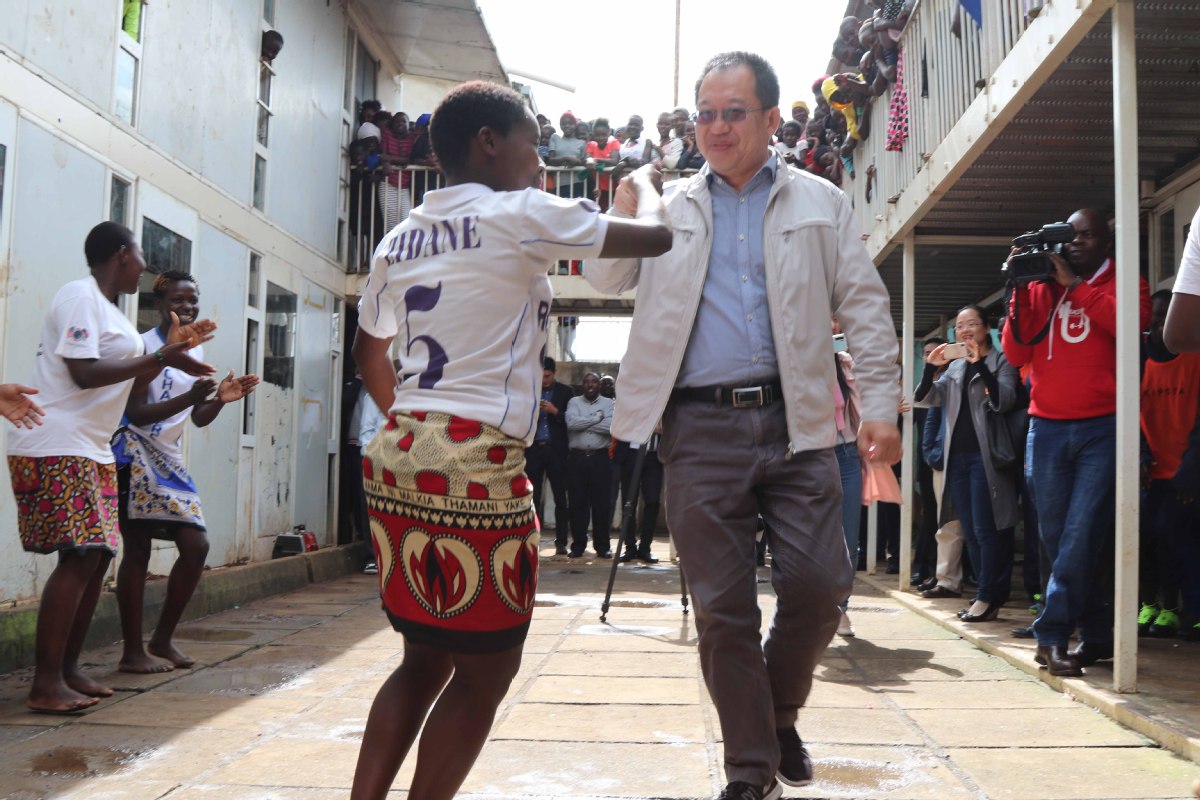 The Chinese Embassy in Kenya donated 737,800 Kenyan shillings ($7,200) to Mcedo Beijing Primary School in Mathare, the second largest slum in Kenya, on Wednesday. The money will be used to provide breakfast and lunch for 526 students at school.
In addition, the Kenya China Economic and Trade Association, on behalf of its member Chinese companies in Kenya, also donated $6,500 worth of sports supplies, Christmas gifts and a projector with related equipment to the school.
The supplies are filled with care and expectations for each student. Most of all, the two meals will effectively ensure students' attendance and reduce the school dropout due to poverty.
Guo Ce, Economic and Commercial Minister Counselor at the Chinese Embassy in Kenya, said Mcedo Beijing Primary School is a good example of how the Chinese government and its business people are ready to go the extra mile to help improve the children's lives through education.
"This school named after Beijing is a good example of how we can strengthen the links between China and Kenya. We will, as always, keep in close contact with the school and try our best to assist you. We even hope to have scholarships in the future where your students can go to China for further education and learn about Chinese culture," Guo said.
Li Changgui, chairman of the Kenya China Economic and Trade Association, said he was proud of the number of lives that have been positively impacted by the 12 years of partnership between the Chinese community in Kenya and Mcedo Beijing Primary School.
"Many students who used to study here have been enrolled into high school or technical colleges, and some already graduated from university and began to work. They have changed their destiny and future just because of this school," Li said.