Wildlife protection efforts reach a fresh peak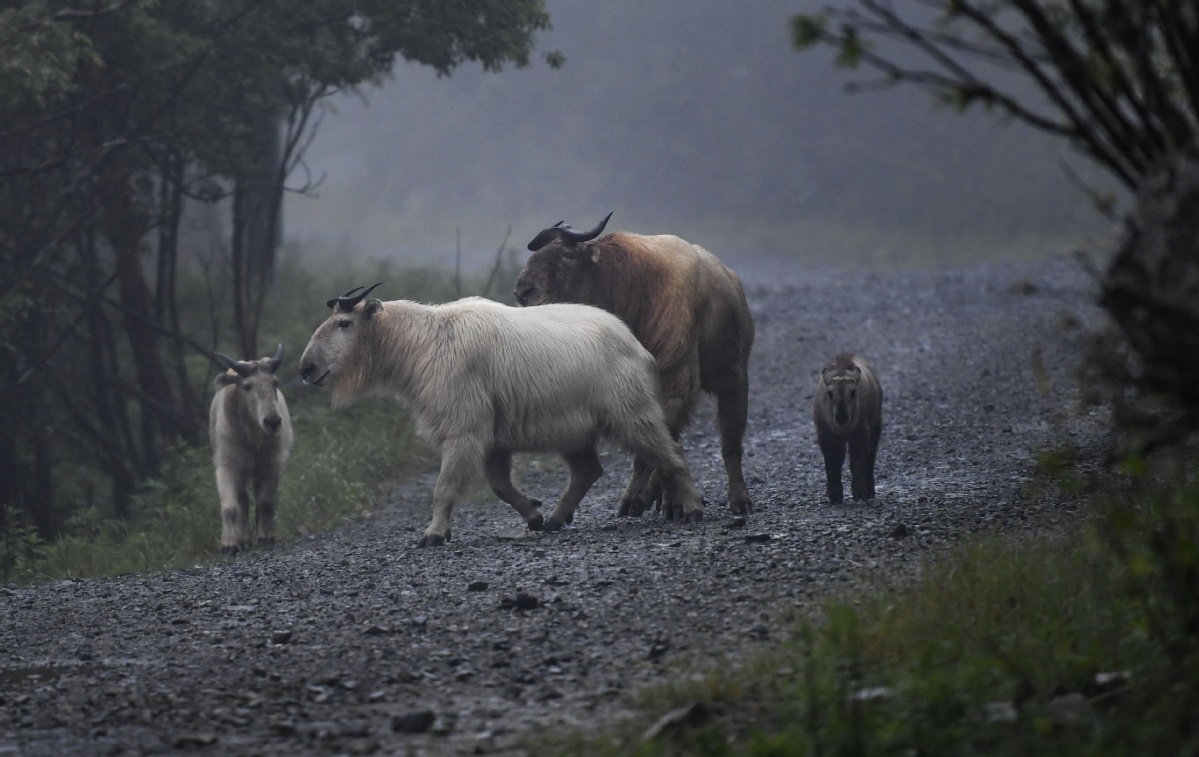 Population of endangered species has soared in the Qinling Mountains
XI'AN - The Qinling Mountains, a natural boundary between the country's north and south, have witnessed huge improvements in wildlife protection in recent years.
The mountains, located largely in Shaanxi province, cover more than 50,000 square kilometers and are known as China's "gene bank" as they are home to a huge variety of plant and animal species.
Data from the local forestry bureau show the mountain range has about 3,800 plant and 587 wild animal species, of which 112 are mammals, 418 birds, 39 reptiles and 18 amphibians.
Giant pandas, golden snub-nosed monkeys, takin and crested ibises, all listed as national first-class protected species, are the four most representative species in the Qinling Mountains.