Civil-use observation satellite sends back 1st detailed images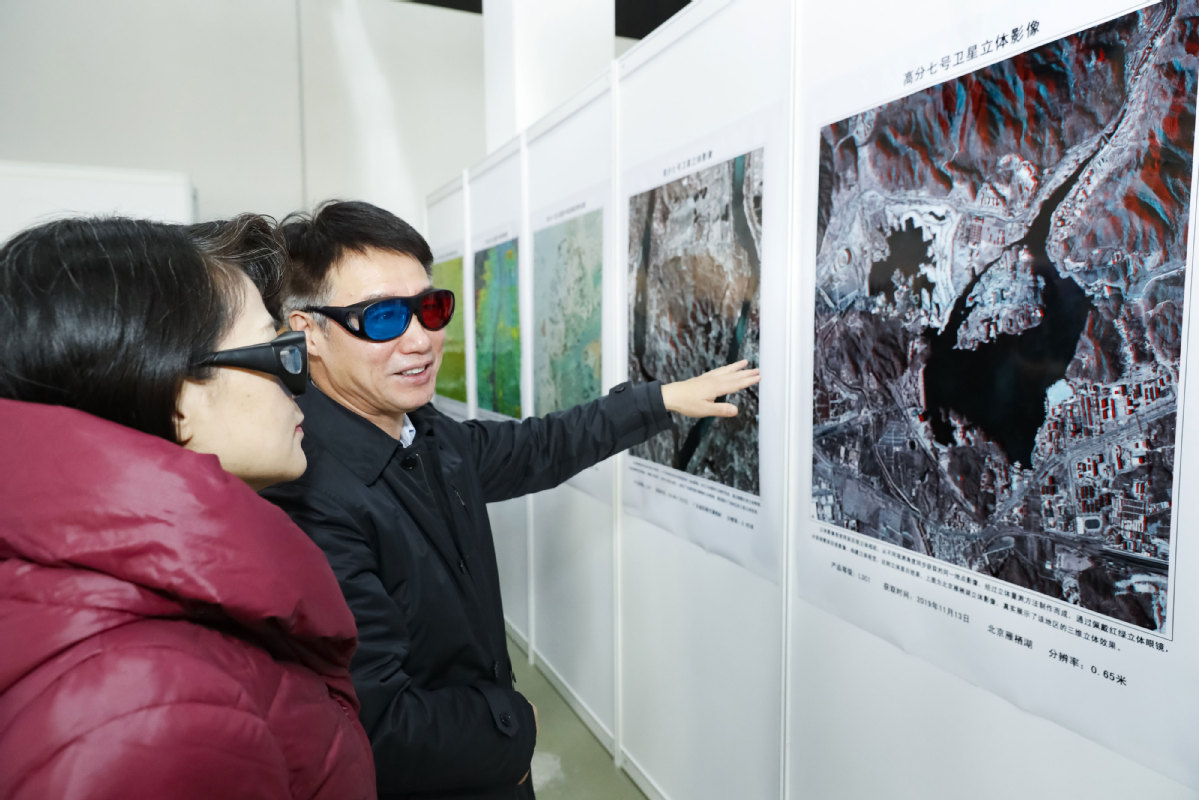 Photos expected to play important role in land surveying, urban planning and statistics
China's best optical Earth observation satellite for civil use has started operations and has sent back more than 14,000 images, according to the China National Space Administration.
The administration published 22 high-resolution images taken by the Gaofen 7 of Beijing Capital International Airport, the newly built Beijing Daxing International Airport, some regions in Anhui, Guangdong and Shandong provinces as well as some foreign locales. Airplanes, vehicles, buildings and trees can be clearly seen in the images.
With a design life of eight years, the 2.7-metric ton satellite was launched atop a Long March 4B carrier rocket from the Taiyuan Satellite Launch Center in Shanxi province on Nov 3, and is operating more than 500 kilometers above the ground.
The spacecraft is expected to play an important role in land surveying and mapping, urban and rural planning and statistical investigation, according to the China National Space Administration.
Its main users include the Ministry of Natural Resources, the Ministry of Housing and Urban-Rural Development and the National Bureau of Statistics.
China launched the Gaofen program in May 2010 and listed it as one of the 16 important national projects in science and technology. The program aims at forming a space-based, high-resolution Earth observation network by 2020. So far, more than 10 Gaofen satellites have been launched, and all of them are in active service.