Miao ethnic people celebrate Jiyou Festival in Guizhou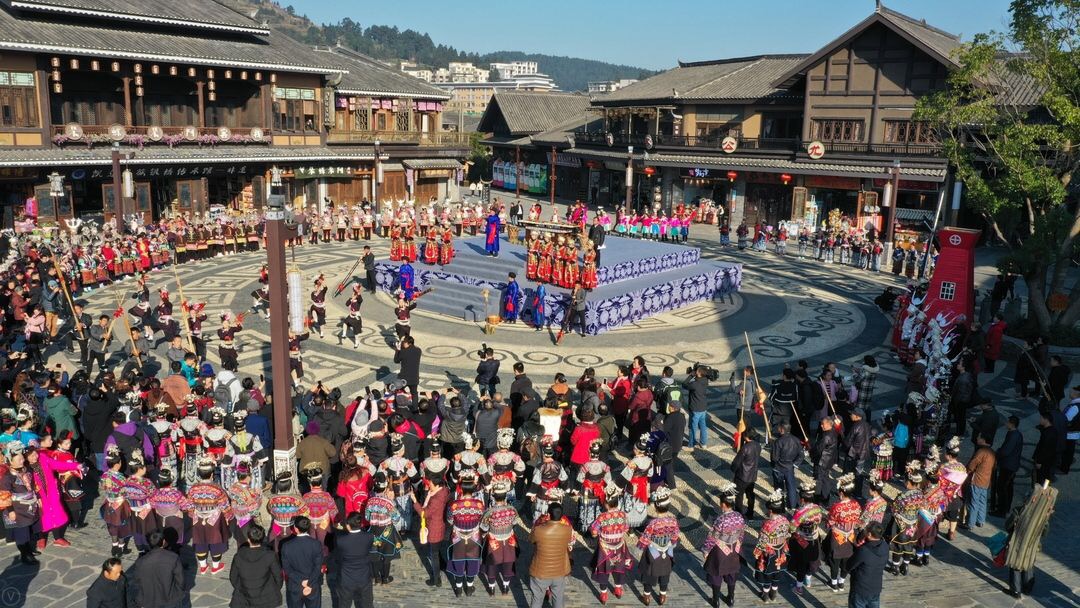 Miao people ushered in the annual Jiyou Festival, a traditional event dedicated to their ancestor Chiyou, in Danzhai county, Southwest China's Guizhou province, on Dec 7.
About a thousand Miao people took part in the festival. They honored Chiyou with a traditional sacrificial ceremony and danced with tourists gathered in Wanda town to celebrate the festival.
The name of the festival,"Jiyou", means showing gratitude to Chiyou, who is credited with creating the early Miao ethnic group.
In 2007, the festival was selected into the intangible cultural heritage list of Guizhou province.
Wang Jin contributed to this story.