Ukraine, Russia agree on full ceasefire in eastern Ukraine before 2019-end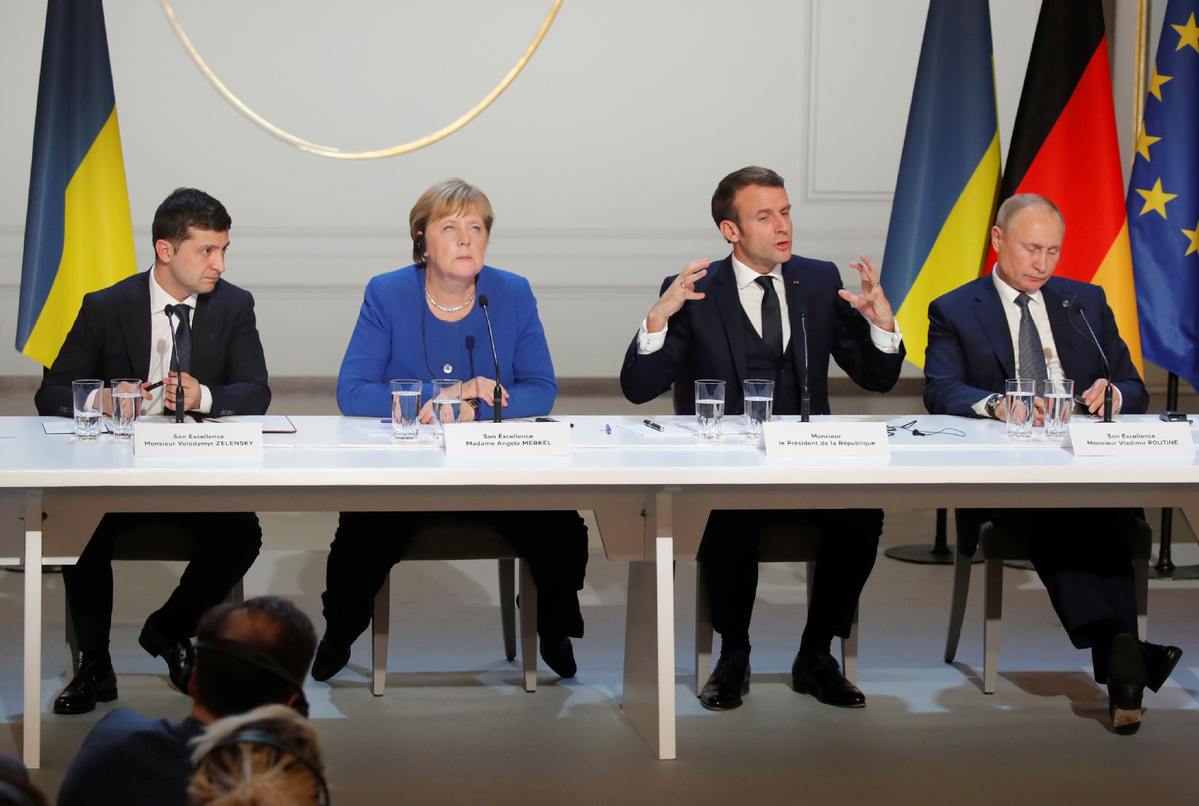 PARIS -- Ukraine and Russia agreed on a full and comprehensive implementation of the ceasefire in eastern Ukraine before the end of 2019, leaders of Russia, Ukraine, France and Germany announced in Paris on Monday evening following their talks called "Normandy four summit".
Established in June 2014, the Normandy Four is a contact group for senior officials from the four countries to resolve the conflict in eastern Ukraine. Monday's summit is the first of its kind in three years.