California still building bridges with China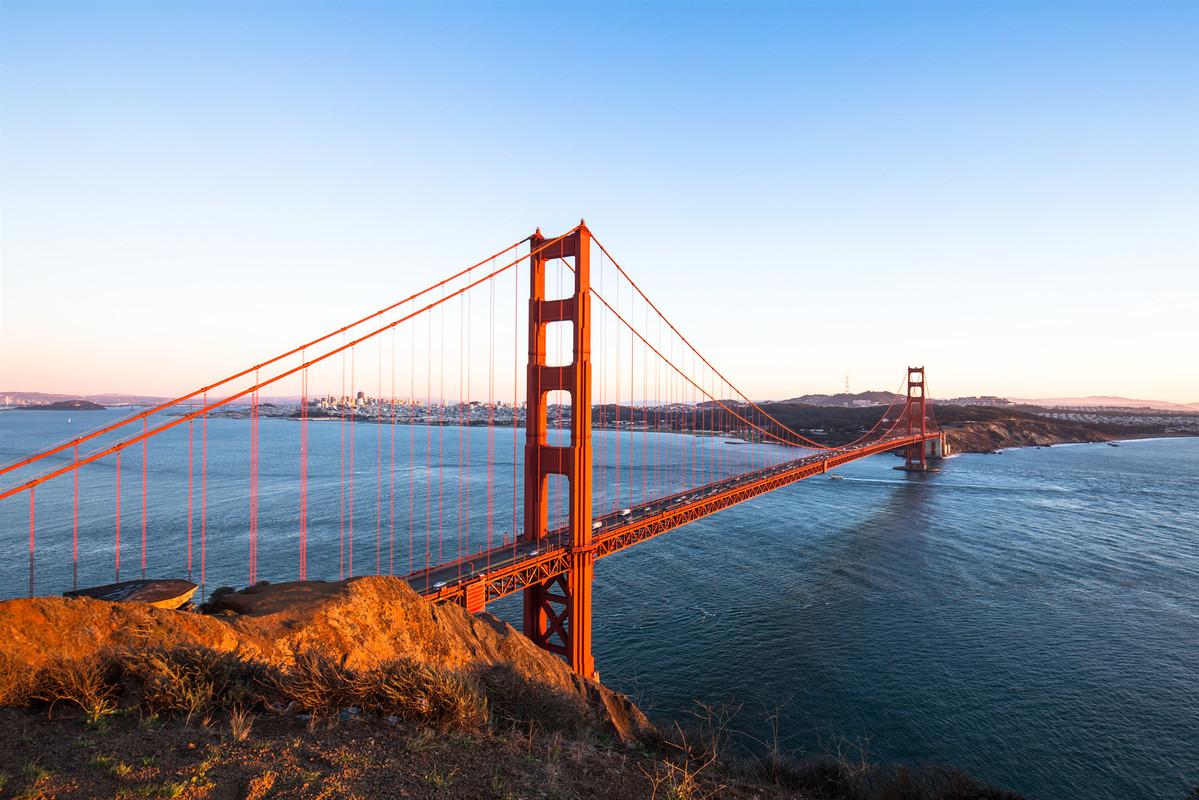 Cleaner technologies a basis for cooperation amid national tensions
Despite political obstacles coming from Washington, California is set to collaborate with China in developing clean energy and a green economy to achieve environmental goals.
"China and California have both set ambitious goals on electric cars and green infrastructure, with the overarching goal of reducing greenhouse gas emissions in the next 25 years," said Max Oltersdorf, deputy director for international affairs and trade at the California governor's office. "This means that California was destined to become a close partner with China."
California has established a goal of relying entirely on clean energy sources for its electricity by 2045, but the ambitious objective is faced with challenges at the federal level, such as the Trump administration's recent plan to revoke the state's right to set stricter air pollution standards for automobiles and impose new tariffs on Chinese-made solar products.
"Recent events have made it exceedingly clear that conditions in the world of business can and do change, and not always for the better," said Oltersdorf. "We know that recent events have led to a decline in our trade with China, as well as a significant decrease in investment activities from China, and to China."
He said the tensions between the two countries are hurting many California businesses with an impact on thousands of jobs in the state.
Though not directly impacted by tariffs yet, Trevor Curwin, vice-president of San Francisco-based tech company Greensparc, said they have "a dampening effect on the business relationships".
The energy-optimized cloud and edge-cloud computing company is in discussions with its partners for a demonstration project in the Guangdong-Hong Kong-Macao Greater Bay Area.
"The tariffs affect the products that we would or our partners would use. So I hope that the two governments can come to a solution some time sooner rather than later," said Curwin.
He said there are many opportunities for collaboration, as "China is doing so much new development, and our cities are older and more established".
Great demand in US
The kind of technology that enables grid resiliency through several bunches of smaller power plants instead of big power plants is easier to deploy in China and in great demand in the US as well, said Curwin.
In terms of seeking partners, Curwin said the company is not just looking at the Greater Bay Area. "It's anywhere where that kind of rapid growth of infrastructure is happening," he said.
California ranks as the fifth-largest economy in the world, which is because of "our great trading and commercial relationships that we developed in China", said Oltersdorf.
Despite the tariffs' impact, China is still California's leading trade partner in Asia, ranking No 1 in both imports and exports last year. California exported more than $16 billion worth of goods to China in 2018, making China the state's third-largest export market worldwide, according to Oltersdorf.
China also was California's largest source of imports in 2018, with $160 billion in Chinese goods coming to California, and China has provided significant foreign direct investment in California, which has powered innovation, finance and created jobs, said Oltersdorf.
He also noted that more than 25,000 Chinese students were enrolled at the University of California last year, making up more than half of the international student body.
The US has implemented restrictions on Chinese students over so-called security concerns, such as rejecting visas for Chinese scholars and shortening the length of visas for Chinese graduate students studying in certain "sensitive" areas.
"Here in California we're proud of, and we embrace our diversity. It makes us stronger, more innovative, more resilient and more unified," said Oltersdorf, noting that China and California have been deeply intertwined since the earliest days of California statehood — not just in the past 40 years with efficient diplomatic relations.
"The worst thing right now is having a dispute at the national level affect partnerships, understanding and mutual cooperation that our peoples have enjoyed for 150 years," he said.
"Although California can't set its own trade policy, what we can do is continue to build the relationship between California and China. Working with partners at the provincial level is the key to improving the relationship at the national level," said Oltersdorf.