China's reform process and internationalization: The case of ChemChina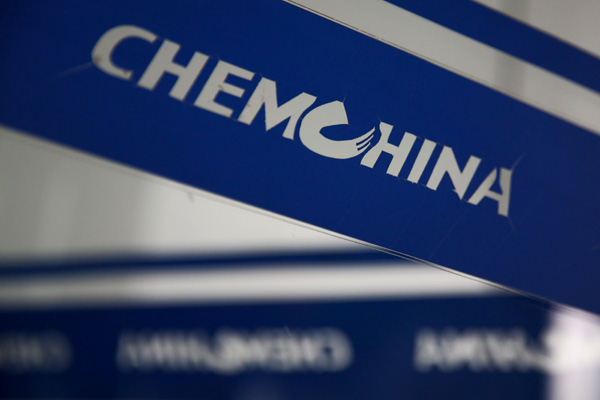 Chinese "go global" policy is reshaping the worldwide economy. The international activities of China National Chemical Corporation (ChemChina) can be perhaps taken as the best example. In particular, ChemChina international mergers and acquisitions faced numerous difficulties such as local worries and concerns. Has China overcome these concerns by paying special attention to local and international stakeholders?
For example, while Pirelli acquisition represented one of the biggest deals in Europe and the largest in Italy, many voices were raised claiming the dangers of handing over national assets to Chinese owners. Although some risks were flagged, I think ChemChina business model and corporate governance setting may represent a win-win situation, i.e. good for both the buyer and the target, and also benefit other stakeholders. It can be perhaps called a new-transnational model. One of the achievements in fact has been, so far, to increase both efficiency and effectiveness to the whole group, so incorporating the advantages of both the global company and the multinational model. In addition, the Articles of Association of the target, after acquisition and new listing, provide high protection to the local entity and its stakeholders. Such corporate governance rules favor the idea that it is possible to have win-win situations and Chinese acquisition abroad may represent an opportunity and most stakeholders' interests can be well protected. Concerns and worries still exist as future interests of different constituencies could diverge, but a great respect for local identity has been shown as well as astonishingly surprising integration capabilities.
ChemChina International activities and Pirelli
As per the company's website, "China National Chemical Corporation (ChemChina), a State-owned enterprise among the most influential enterprises under the former Ministry of Chemical Industry, is China's largest chemical company ranking 211th among Global Fortune 500 enterprises. It has 160,000 employees, of whom 83,000 work overseas". It's one of the largest Chinese groups and one of the most international with almost half of the workforce located abroad. The company has pursued a series of international acquisitions, "ChemChina has a strong track record of success in integrating and managing its international investments. Notable acquisitions include: French Adisseo Group, Qenos in Australia, Rhodia Global Silicone in France; Norway's Elkem, Israel's ADAMA, Italy's Pirelli, REC Solar in Norway and KraussMaffei in Germany." The last relevant acquisition has been the Swiss Group Syngenta, a transaction and integration which is currently ongoing.
Despite all the success and achievements the president of ChimChina said in 2012 that ChemChina was not yet a powerful corporation. What he perhaps meant was that the group still needed to acquire high skills, competence and international exposure. In the last years it has done just that. It acquired companies mainly in Europe and around the world that represent excellences in their industries. One of the first M&A took place in France in 2006 when it bought Adisseo for 400 million euros. It was the largest deal in the country and was followed by its "smoothly completed integration". It was so remarkable that it became a Harvard Business School case showing how to "promote management integration with an open and accommodating mind, which not only helps expand Adisseo's market in the Asia-Pacific region, but also enhances the integrated management effectiveness". One of the main characteristics of ChemChina M&A has in fact been the appreciation of local realities which, under its control, gained exposure and access to market opportunities. Many other M&As followed, one of the most relevant has been the acquisition of the worldwide leader in the tires business, the Italian company Pirelli. It used to have a more diversified business which lately concentrated and re-focused on tires. The company was founded in Milan, Italy, in 1872 by Giovanni B. Pirelli, a 23–year-old engineering graduate who received a grant from the Italian University of Turin where he studied. The company was incorporated as unlimited liability entity in 1883.
The original purpose of the firm was innovative back then; it consisted of producing elastic rubber items, new at that time. It represented then a high-risk new business and attracted few investors which today would be called venture capitalists. The ownership structure of the company has since the beginning been very unique with a specific goal to grant a stable control of the management and decision-making process and operations in order to achieve the long-term goals. In order to do that, the general rule one share-one vote was never adopted. Instead, the Articles of Association determined voting rights proportionally and increased with the number of shares owned. Today several companies adopt similar mechanics, i.e. some US high-tech and internet corporations (e.g. Google). The three main competitive advantages the companies had can be summed-up as: stable ownership and strong management with long-term orientation; special care toward stakeholders, in particular employees and local communities; positive 'obsessive' attention to quality and continuous innovation. Are these advantages still visible today?
As reminded by Bellavite (2017), Pirelli started its operations in China back in 2005 when it made an agreement with Niu, a local diversified business with headquarters in Shandong province, in order to develop the local market and synergies. In the beginning they signed a joint venture contract to manage a local industrial tires production plant previously settled by Niu. Pirelli chose to become the controlling shareholder and develop the local business by establishing two more production facilities in 2007 and 2010. At that same time it was decided to reposition its local manufacturing activities switching from the industrial sector to premium and super premium where Pirelli historically had great brand reputation and know-how. Pirelli has been in fact for ages one of the top players in the world. As pointed out in an article written by INSEAD professor Karel Cool (the BP Chaired Professor of European Competitiveness at INSEAD in March 26, 2015, "For over three decades, Pirelli has been the fifth-largest tires maker in the world, squaring off with the three-largest players Bridgestone, Michelin and Goodyear, and a group of second-tier players, including Continental Tire (Germany), Sumitomo and Yokohama (Japan), Cooper Tire (US)". Despite the great achievements reached internationally and in Asia-Pacific in particular, Pirelli top management thought it was time to boost up company's performance through stronger local partnership.
In 2012 Pirelli CEO Marco Tronchetti Provera had already made acquaintance with ChemChina President Ren Jianxin and discussed possible ways of cooperation, in particular with ChemChina tire division China National Tire & Rubber. In 2015 they signed the agreement. In March 2015 a long-term partnership agreement was signed. Provera defined the guidelines: the top management must remain Italian, the headquarters would stay in Milan, Italy, and he will continue as CEO to grant stability and continuity. Ren confirmed the validity of the choices and agreed.
Among many strategic decisions, e.g. the split of Pirelli industrial sector from the consumer's one, the last chapter of Pirelli-ChemChina history appears when Pirelli, refocused on the solely premium consumer sector and it was listed again in Milan in October 2017 and ChemChina reduced its control and shareholding quota below 50 percent although remaining in fact the major investor. This seems to be a wise approach which could be taken by other international M&A where the foreign target owns a cutting-edge technology. Pirelli long-term president and CEO Marco Tronchetti Provera was confirmed as CEO and appointed as vice-president. He assured the beneficial result of the transaction for the best company's interest. At the end of 2015 he claimed that Pirelli will be stronger in the industrial sector where "we have long been looking for a partner and will have the chance to develop the consumer sector in the fast growing Asian market". He then assured stakeholders and tried to cool down the overheated concerns granting a sort of continuity of the company's 'Italianity': "Head and heart will remain Italian".
How can this be granted if the majority shareholder is a foreign company? What are the legal and managerial issues which attempt to overcome the concerns? What about the long-term future?
Pirelli has always adopted "modern and leading standard" of corporate governance. Pirelli by-laws provide guarantee to the tradition stated above, affirming the Pirelli headquarters "shall be in Milan" (Italy). In addition it confirms that changes to that would not be likely: the legal, operational and administrative head office can be in fact transfer only with a shareholders meeting and super majority vote. (In Art. 8.2 it is specified that the supermajority required is 90 percent). This, and given the fact that after the new listing ChemChina owns less than the majority of shares (around 40 percent) and the Italian partner in addition to the public own the rest, seems to provide quite great assurance that the company 'heart' will not change.
The same applies to core technology. In the by-laws we read in Art. 3.2, once again, that only a supermajority ex. Art 8.2 (more than 90 percent) can authorize a transfer. Another element of the by-laws trying to cope with worries and concerns is it expressly mentioned the adoption of International standards and best practices of corporate governance. Although not precise definition of the international standard adopted is mentioned, it worth remembering that the company's corporate governance has been numerous times been awarded.
What about next year and long-term? The current CEO Marco Tronchetti Provera will retain his position until 2020 and he has also retained the right to appoint his successor. If the criterion meritocracy is indeed foreseeable than other nationalities may properly be considered? Again, if one of the main markets are represented by China and US it is likely to see a new stream of Chinese or American managers. This is not necessarily bad at all from a strategic prospective as management culture matter and it should be possibly be the closest to the market needs. If market and business conditions change, we can expect that the international business model will also change and adjust according to the new environment. This might imply a new fashion of running business with more or less investment and powers attributed locally. It might surely bring risks to the "Italianity" of Pirelli and new concerns will rise. However, from what we have seen, we can also state that typical approach of large Chinese groups like ChemChina when they invest abroad imply giving broad autonomy to the local business, respect the operation traditions, and leverage the local competences. In one word, developing a multinational model focused on effectiveness and delegation of power and responsibility seem to be the real best guaranty of success and continuity for companies acquired. As ChemChina and Pirelli President Ren Jianxin pointed out he believes in the value of the local competence and the acquisition should imply respect and a proper integration: "I do not like to call it acquisition, it sounds aggressive. It is an investment" and a strategic partnership. And he added that any change, i.e. relocation or resource transfer, would be a "cultural and industrial mistake".
I guess we will see a similar pathway for the latest M&A of Syngenta. Can we define the ChemChina Group a new-transactional model? Will this be the same pattern by most Chinese SOE's investing overseas? Good rules, international standards and successful business will be the best assurance of future win-win co-operations.
The author is a doctoral candidate at the Law School of Tsinghua University and a lecturer at CAU- China Agricultural University, ICB, International College Beijing.
The opinions expressed here are those of the writer and do not represent the views of China Daily and China Daily website.
Most Viewed in 24 Hours
China Views