China, Japan to act jointly on energy conservation and ecological protection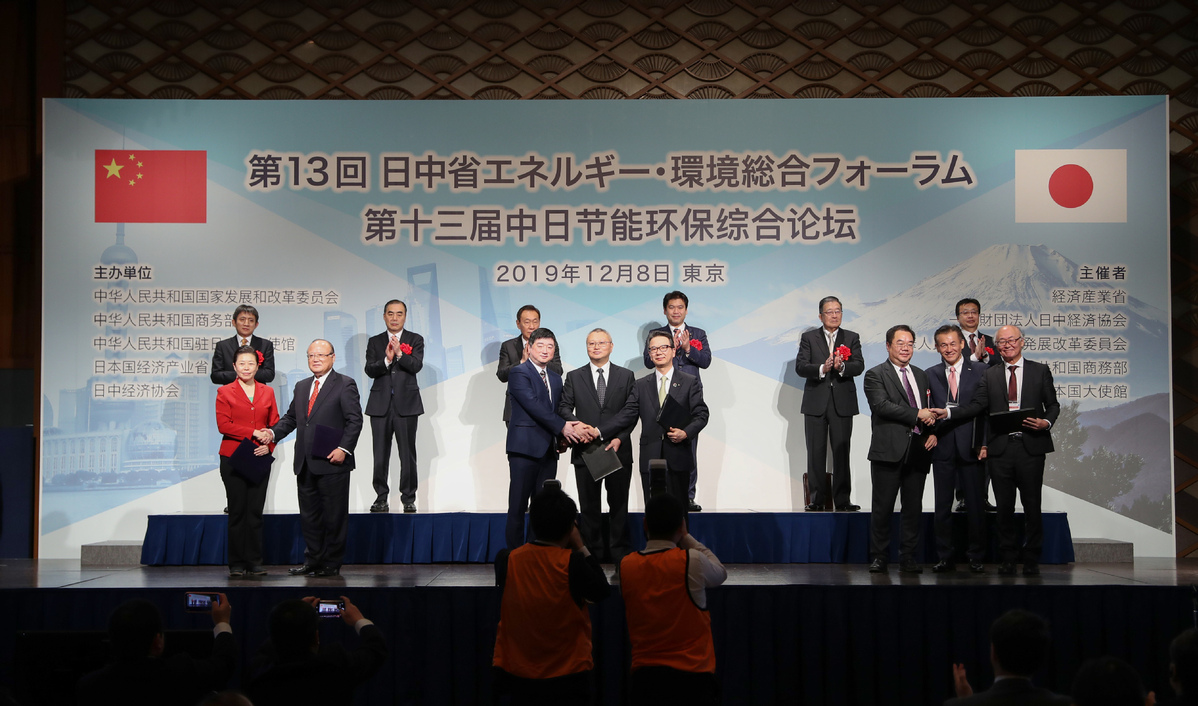 Cooperation on energy savings and environmental protection between China and Japan was further cemented on Sunday with 26 agreements wrapping up the China-Japan energy conservation and environmental protection forum.
"Ecological protection is a fundamental element for the sustainable development of humankind," Zhang Yong, the deputy head of the National Development and Reform Commission, said at the forum.
He added that the Chinese leadership had always accorded high priority to economic development consistent with environmental protection and conservation.
The forum, which is the thirteenth of its kind, has been a crucial pillar in cooperation on the environment front between the world's second-largest and third-largest economies.
"China will continue to promote higher levels of opening-up and improve the environment, and welcomes Japanese companies and institutions to participate in the process. By doing so together, we can further promote sustainable and green development," Zhang added.
In response, Hiroshi Kajiyama, the Japanese minister of economy, trade and industry, said: "It is very important to utilize various energy sources while advancing the progress of decarbonization.
"Japan would like to collaborate with China and the rest of the world to achieve both economic growth and environment conservation through innovation," Kajiyama added.
At the forum, candid and deep discussions were held on energy saving, the circular economy, automobile electrification, hydrogen energy as well as long-term trade between China and Japan.
Shinjiro Koizumi, Japan's newly appointed environment minister and a rising political star in Japan's ruling Liberal Democratic Party, said he believed that a lot of things could be achieved to change the world if Japan and China moved together.
"If Japan and China move together, the rest of the world is also going to move," Koizumi said while briefing representatives on the trilateral environment ministers' meeting in Kitakyushu featuring China, Japan and South Korea.
Zhou Weisheng, a professor at Ritsumeikan University in Kyoto and head of the University's International Research Center for Sustainable Economy, Energy and Environment, said that environmental protection is one of the most important tasks facing the world, and big economies like China and Japan had set a good example by working together on this front.
"There is so much that can be done by China and Japan in this area, and I hope they work long and work well," Zhou said.