Gun, ammunition among weapons seized in HK
By YANG ZEKUN in Beijing and GU MENGYAN in Hong Kong | China Daily Global | Updated: 2019-12-09 09:04




Share - WeChat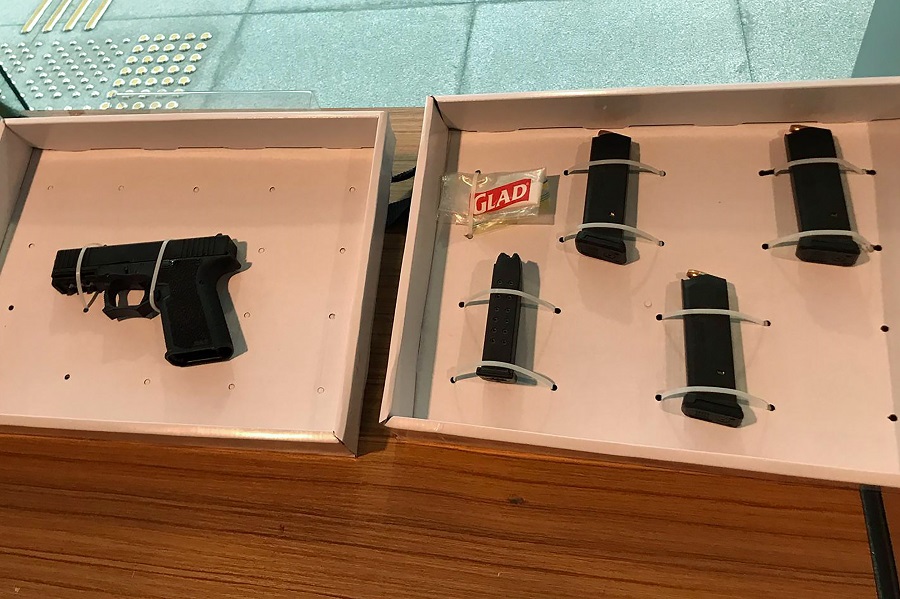 Hong Kong police seized a semiautomatic pistol, five magazines loaded with 105 rounds of ammunition and various other offensive weapons on Sunday morning that were believed to be part of an arsenal that radical protesters planned to use in an anti-government rally later in the day.
Steve Li Kwai-wah, senior superintendent of the Organized Crime and Triad Bureau, said at a news briefing that it was the first gun seized by police since anti-government protests stemming from the now-withdrawn extradition law amendment bill erupted in June.
Early on Sunday, police swooped on 11 locations across the city where they also seized dozens of daggers, sabers, batons, pepper spray and firecrackers. Eight men and three women between the ages of 20 and 63 were arrested during the raids.
Police said some of those arrested were part of a "radical group" connected with a gasoline bomb attack at the Mong Kok police station on Oct 20.
Li said police believe radicals intended to use these weapons on front-line officers and passers-by to create chaos at a rally and then blame the police.
An investigation on the source of the weapons is underway, Li said, adding that the 9 mm Glock pistol found in Wan Chai was in good condition.
The arrestees, some of them students, were taken in on suspicion of possession of arms or ammunition without a license, possession of offensive weapons and dangerous items, and unlawful assembly, police said.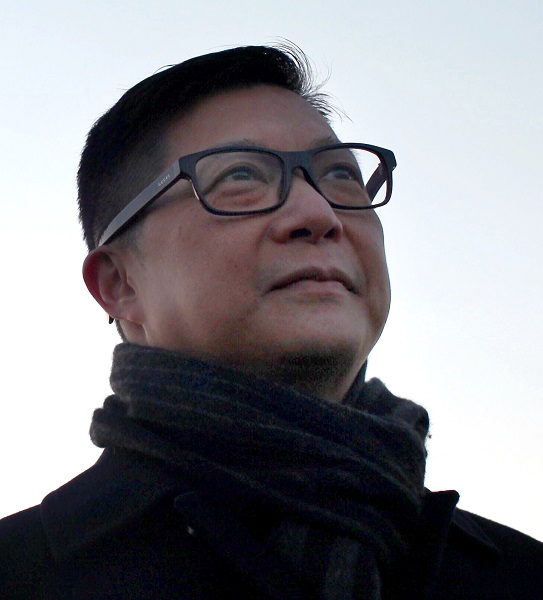 Meanwhile, Tang Ping-keung, Hong Kong's new police chief, said the police will use "hard and soft" approaches to dealing with Hong Kong's situation.
While meeting with the media on Saturday in Beijing, the second day of his trip to the capital, Tang said Hong Kong police will strengthen actions against such violence as the use of gasoline bombs, attacking passers-by or arson. But police will be flexible in how they deal with peaceful protesters in the streets and other minor offenses by young people, he said.
He added that many fake news reports and rumors have appeared, discrediting Hong Kong police and dragging down their popularity. Hong Kong police will engage in a self-review to see how to improve transparency and remain professional, he said.
"If someone wants to use the Commission of Inquiry as a tool to restrain the police's ability to investigate and enforce the law, it is unfair and I don't agree with that," he said.
Tang was appointed police commissioner of the Hong Kong Special Administrative Region in November by the central government in accordance with the Basic Law. New police commissioners customarily visit central authorities after taking office.
Tang arrived in Beijing on Friday and visited such central authorities as the Ministry of Public Security, the Commission for Political and Legal Affairs of the Communist Party of China Central Committee, and the Hong Kong and Macao Affairs Office of the State Council.
Leading officials of these departments took a positive view of the efforts made by the Hong Kong police to curb crime and safeguard the rule of law in the past few months.
Guo Shengkun, a member of the Political Bureau of the CPC Central Committee and head of the committee's Commission for Political and Legal Affairs, said on Saturday that ending the violence and chaos and restoring order remain the most urgent tasks for Hong Kong at the moment, according to Xinhua News Agency.
"We'll unwaveringly support the Hong Kong police's strict law enforcement, and fully support the police's unremitting efforts to restore social order as soon as possible," he said while meeting with Tang.
Tang said he introduced the police force's new management team, reported on recent developments and discussed the police cooperation between the mainland and Hong Kong when meeting with senior officials of these central authorities.
On Saturday morning, he and his delegation watched the flag-raising ceremony in Tian'anmen Square.
Tang said he was excited and felt the strength of the country, which has further strengthened the confidence and determination to ensure strict law enforcement in Hong Kong.