Shanghai International Studies University celebrates 70th anniversary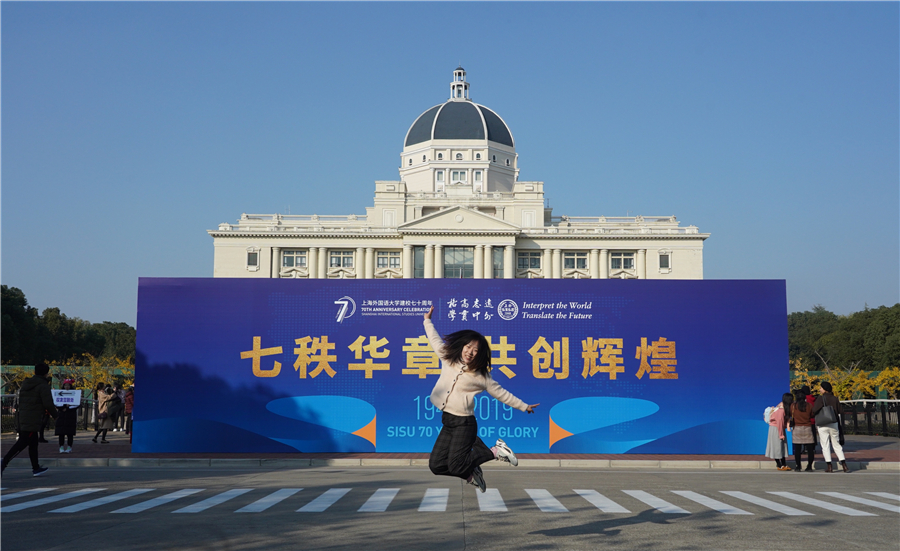 Shanghai International Studies University (SISU) reaffirmed its ambition of becoming a world-class university for global and area studies as it celebrates its 70th anniversary on the weekend.
Founded in the same year as the People's Republic of China, the school's first iteration was the Shanghai Russian School, which was aimed at accelerating the cultivation of Russian speakers who could help the country communicate with the then Soviet Union.
During its early years, the university also trained foreign language experts to assist with nation-building and defense efforts.
Today, SISU offers courses in 42 foreign languages and various interdisciplinary majors.