Zhangjiajie station opens green channel to transfer Thai patient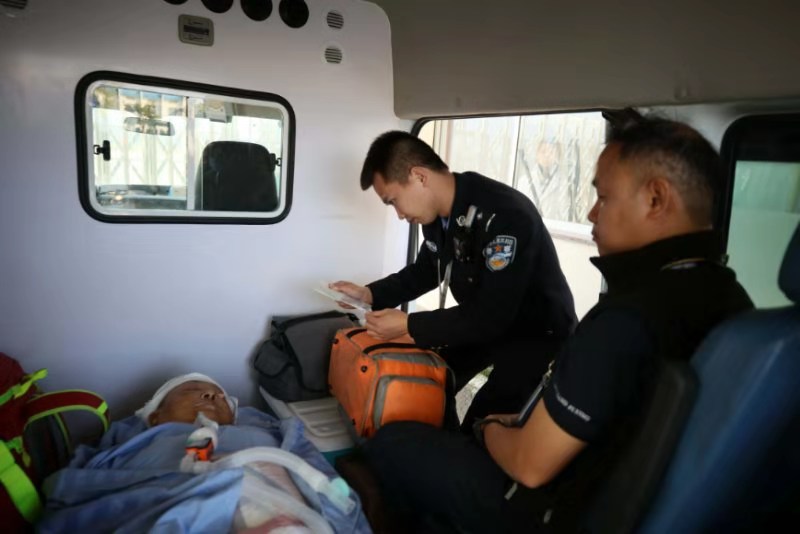 The Zhangjiajie Station of Exit and Entry Frontier Inspection opened a green channel for a Thai patient who needed to be transferred on a chartered plane on Saturday. He suffered a sudden brain hemorrhage when traveling in Zhangjiajie, Central China's Hunan province.
After learning of the emergency situation, the Zhangjiajie station responded quickly. At 3:25 pm when the ambulance arrived at the parking apron, the police officers had already been waiting in advance.
They immediately conducted the security check on-site. And it only took five minutes to complete the exit procedures for the patient, his family and medical workers in company, greatly saving the time to rescue a life.