Novo Nordisk launches innovative insulin product in China
Share - WeChat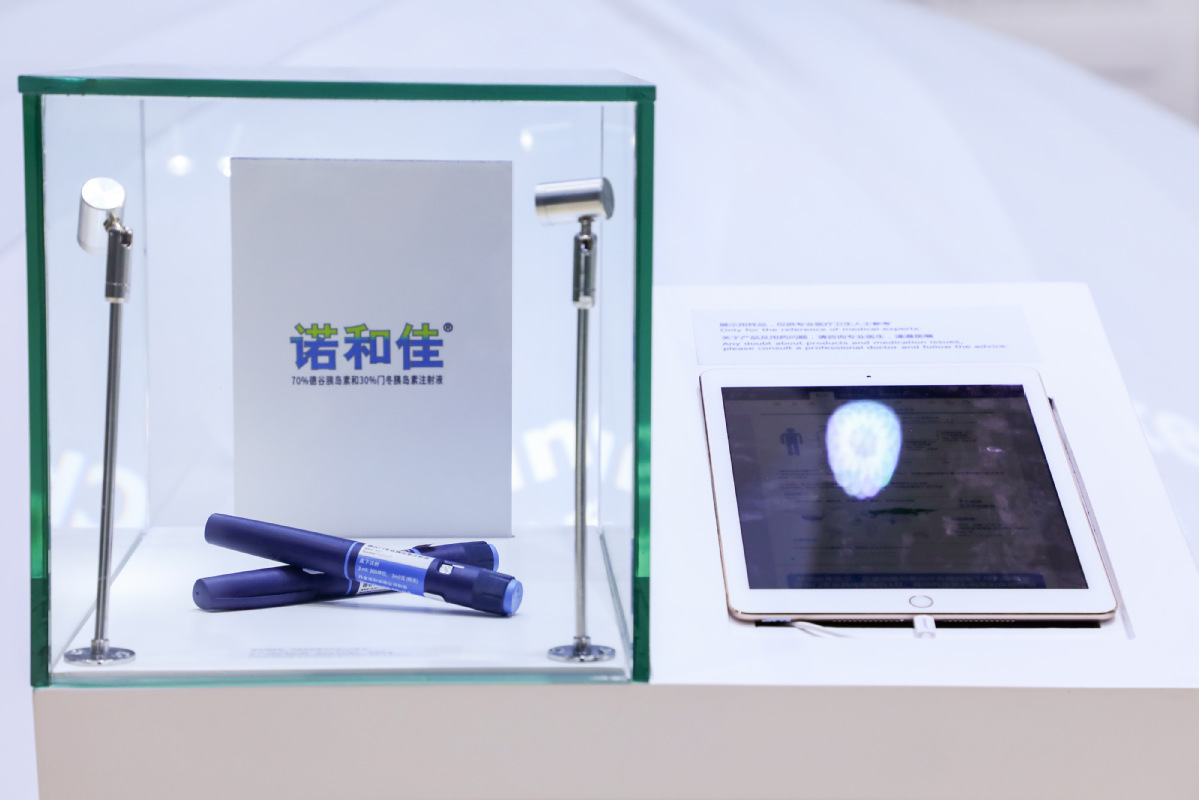 The world's first insulin product working for both a stable blood glucose level around the clock and a healthy postprandial blood glucose level was launched in the Chinese market in Shanghai on Saturday.
The innovative injection by Denmark's biopharmaceutical company Novo Nordisk that had been previously available in 29 countries and regions overseas after making its world market debut in 2012 was claimed to be "very suitable" for Chinese diabetes patients, who have a high need for controlling the postprandial blood glucose level as they take high-carbohydrate meals with a relatively high glycemic index.
Ji Linong, a leading medical expert in diabetes in China, said that it is probably so far the best insulin product that simulates the physiological secretion of insulin in the human body.
"Some current insulin injections may pose a threat to causing low blood glucose for patients, and such concerns may lead to some patients randomly reducing their amount of medicine use, which impairs the long-term control of blood glucose within a reasonable range," said Ji, who is also director of the endocrinology department at Peking University People's Hospital in Beijing.
Data from the International Diabetes Foundation showed that the incidence rate of the disease kept climbing up over the past three decades and reached 10.9 percent in China in 2017.
"Compared to their counterparts in Western countries, Chinese diabetes patients suffer more often from the abnormal rise of postprandial blood glucose, triggering fluctuation of blood glucose levels over 24 hours, which may often result in cardiovascular diseases, and can be fatal in serious cases," said Mu Yiming, director of the endocrinology department at the Beijing-based General Hospital of the Chinese People's Liberation Army.
The new insulin product, which requires only one injection a day, is composed of two types of insulin that can work independently from each other to respectively control blood glucose levels for 24 hours and longer and after meals, the company said.
At least 10 innovative drugs treating various chronic diseases are scheduled to be introduced to the Chinese market in the upcoming five years to better contribute to the Healthy China 2030 Initiative, the company said.