HCCH helps to promote global justice
We live in a world of private international law. Around the globe, people and businesses constantly enter into cross-border relations and commercial transactions, or are otherwise exposed to situations of an international character.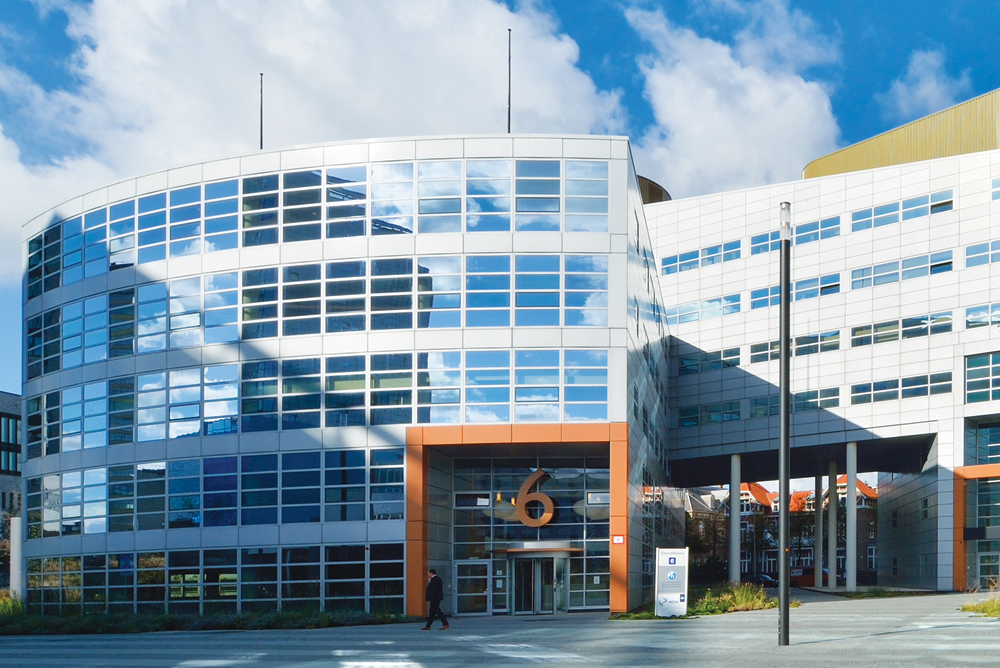 The Hague Conference on Private International Law, also known as the HCCH - a contraction of its full name in English and French - is a key intergovernmental organization for solving issues arising out of international civil and commercial situations.
The organization develops international treaties, called HCCH conventions, that harmonize the rules that apply in cross-border situations, offering people and businesses a high degree of legal certainty and predictability. Fifteen HCCH conventions are widely regarded as core conventions, setting international standards.
The treaties also establish effective state-to-state cooperation mechanisms to overcome practical challenges of cross-border procedures, promoting the orderly and efficient settlement of disputes and the rule of law. They provide solutions that govern countless commercial operations and benefit the lives of millions of people.
The origins of the HCCH go back to 1893. In September that year, Tobias Asser, a Dutch statesman, politician, lawyer and scholar, opened the first HCCH conference, followed by a number of similar conferences. After World War II, the Netherlands suggested providing the organization with a statute and a secretariat (called the permanent bureau), making it a permanent, intergovernmental organization.
Today, the organization has 83 members (82 states and the European Union). In addition, more than 70 nonmember states are party to at least one of the HCCH conventions. As a result, more than 150 states are connected to the organization, making it truly global. The permanent bureau has three offices: its headquarters in The Hague; a regional office for Latin America and the Caribbean, based in Buenos Aires; and a regional Asia-Pacific office, based in Hong Kong.
China has been an HCCH member since 1987. It is party to three of the organization's conventions: the 1965 Convention on Service of Process Abroad, which entered into force for China in 1992; the 1970 Convention on the Taking of Evidence Abroad, which entered into force for China in 1998; and the 1993 Adoption Convention, which entered into force for the country in 2006. In addition, in 2017 China signed the 2005 Choice of Court Convention and is currently working toward its ratification. There also are six other conventions that apply to Hong Kong and/or Macao only.
Moreover, China is actively preparing accession to the 1961 Apostille Convention, which abolishes the requirement of legalization of public documents. This accession will be of huge practical importance: With 118 contracting parties worldwide, the Apostille Convention is having a practical impact on people's lives and businesses' operations.
China also played a crucial role in the negotiations of the most recent HCCH convention - the Convention on the Recognition and Enforcement of Foreign Judgments in Civil or Commercial Matters. This convention closes a most significant gap in the area of global private international law and will be crucial to international trade, commerce and investment, since it facilitates the circulation of civil and commercial judgments internationally.
This new convention will be a true game changer for cross-border dispute resolution and in the quest for global access to justice.
The Choice of Court, Apostille and Judgments conventions will be of significant practical importance in the implementation of the China-proposed Belt and Road Initiative. One may therefore expect China to encourage other states involved in the initiative to become a party to them.
Given the high degree of interconnectivity of the world, the importance of the HCCH will only continue to rise: A changing global environment, due to new technologies and digitization and advanced by accelerating globalization, requires strong frameworks to accommodate differences between jurisdictions that otherwise would be significant obstacles to trade, commerce, investment and mobility.
Private international law offers such frameworks, which connect different jurisdictions, building bridges between them. These frameworks provide certainty and predictability, efficiency and effectiveness in cross-border dealings.