Hong Kong opera 'Mila' to premiere in New York
Share - WeChat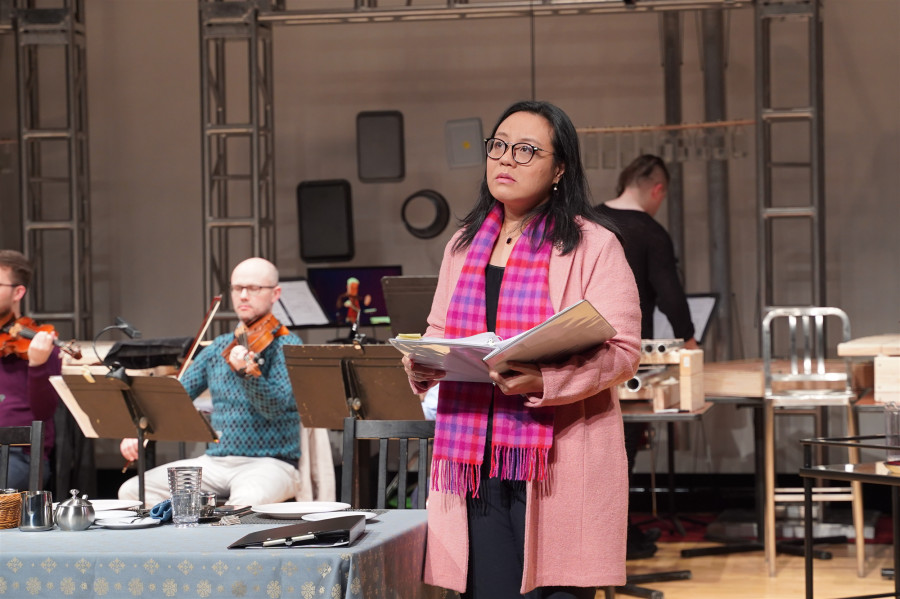 Snow and rain didn't stop people from previewing the renowned Hong Kong chamber opera "Mila" at the Asia Society in New York on Monday evening.
The show will make its North American premiere in lower Manhattan this Saturday after its sold-out run in Hong Kong last year.
Sung in English, Cantonese and Tagalog, the opera tells the story of a Hong Kong family — an American husband, his Cantonese wife and their son — and their domestic helper Mila from the Philippines. Despite marital tension in the home and her employers' growing distrust, Mila remains dedicated to her Hong Kong family, soon noticing and becoming troubled by their child's precarious mental state - a situation that touches an old wound from her past.
Called "bold, innovative, and quintessentially Hong Kong" by Time Magazine, the 70-minute intersection of home life and the workplace explores the household tensions and educational pressures endemic in Hong Kong, with a spotlight on global immigrant labor.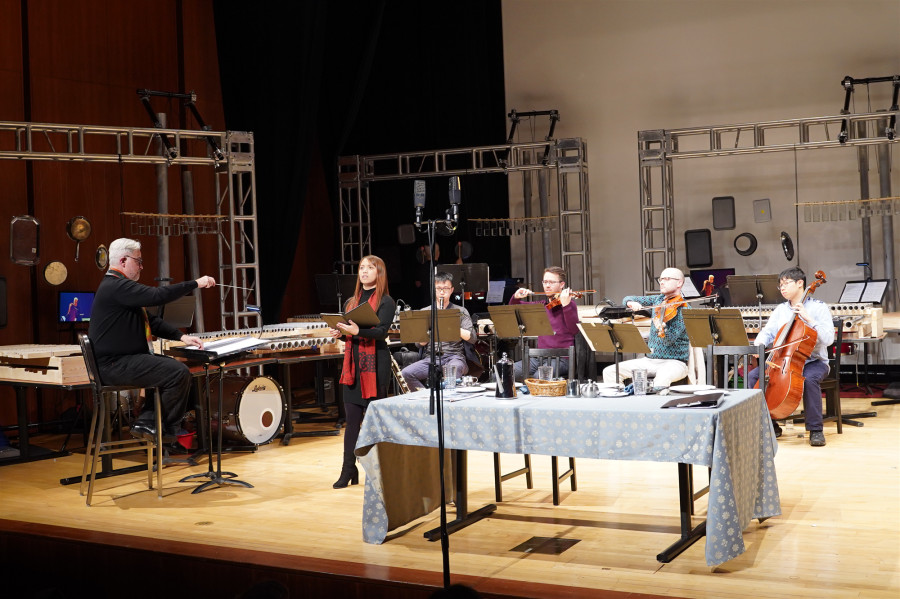 "It's happening in real life. It's not a fiction, "said award-winning Filipina photographer Xyza Cruz Bacani, who worked as a second-generation domestic worker in Hong Kong. She was a special guest to join the conversation with the cast during the preview event.
Having documented migrant workers in New York and Hong Kong for years, Bacani said many of the migrant workers are unhappy with their living situation because they usually struggled with language barriers and underwent huge pressure from the family they work for.
"Migrant workers donate a lot to Hong Kong society. They are like air. We don't see them, but we will die without them," Bacani said.
"It's important to hear the voices of Asia and the unknown," said Alice Mong, executive director of the Asia Society Hong Kong Center, which co-presented the opera with Hong Kong Arts Development Council.
"Asia Society Hong Kong decided to commission the opera "Mila" because we felt that there's a wonderful story to tell, and also we have Hong Kong and Asian talents to tell it," she said.
"Mila" will premiere on Dec 7 at the Angel Orensanz Center in lower Manhattan and in San Francisco on Dec 12.
Most Popular