Coalition partner threatens to bring down German govt
Share - WeChat Germany's coalition government could be in danger after a change of leadership in its junior partner.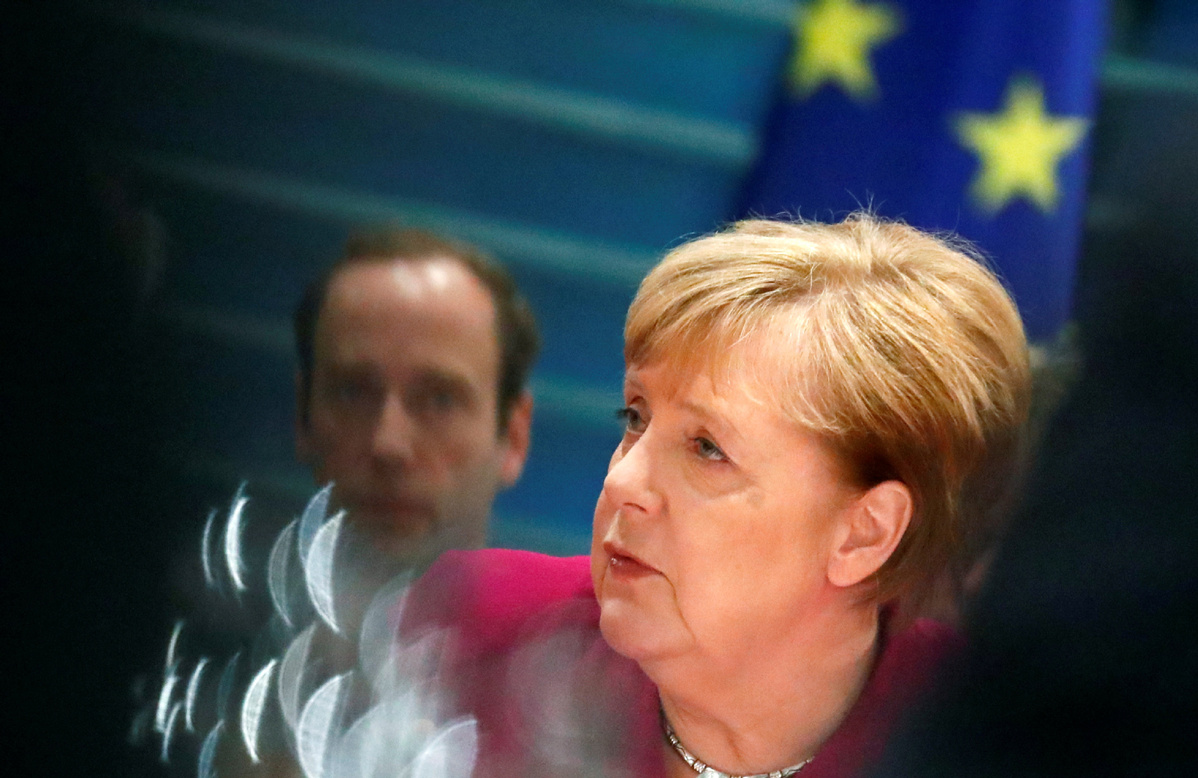 Since 2017, Chancellor Angela Merkel's Christian Democrats, known as the CDU, have ruled with the Social Democrats, also known as the SPD, but its new leaders, left wingers Norbert Walter-Borjans and Saskia Esken, want to renegotiate that deal.
If Merkel, who has already said she will not run for another term as Chancellor, does not meet their demands, they have threatened to withdraw and bring down the government, meaning Merkel, national leader since 2005, could leave the political stage earlier than expected.
The CDU has already let it be known that it is unlikely to agree. "Our aim is to govern Germany well, and the foundations for this are in our coalition agreement," said party General Secretary Paul Ziemiak. "This internal decision by the SPD changes nothing in this regard."
Speaking to Germany public broadcaster ARD, Walter-Borjans said: "If the coalition partner then takes an obstructive approach for these new tasks then you have to make a decision that it cannot continue."
Walter-Borjans and Esken won the election by beating Finance Minister and Vice-Chancellor Olaf Scholz and Klara Geywitz in a second-round runoff .
Scholz was one of the architects of the deal with the CDU and the result is widely seen as a personal rejection of him. If he quits as vice-chancellor, the end of the coalition could be in sight, leading to an election next year.
With parties such as the far-right Alternative fur Deutschland or AFD gaining support, the outcome of that could open a whole new chapter in German politics, and new AFD leader Tino Chrupalla clearly senses there is an opening for his party.
"If we want more success we need to change," he said. "We want to move toward the center. This will work because the CDU keeps moving to the left."
Many SPD supporters believe the association with the CDU, which is struggling itself, has been unhelpful and cost them support, as they are seen as living in Merkel's shadow. Esken told party members they must unite, regardless of who they had voted for.
"If we want to succeed we need everyone," she said. "Not only those who voted for us. We extend our hands to everyone. Now is the time to stand together."
When Walter-Borjans was asked if he believed time was nearly up for the coalition, he said: "Not yet, let's wait and see."
JULIAN SHEA in London
julian@mail.chinadailyuk.com