A review of Chinese-Austrian relations in 2019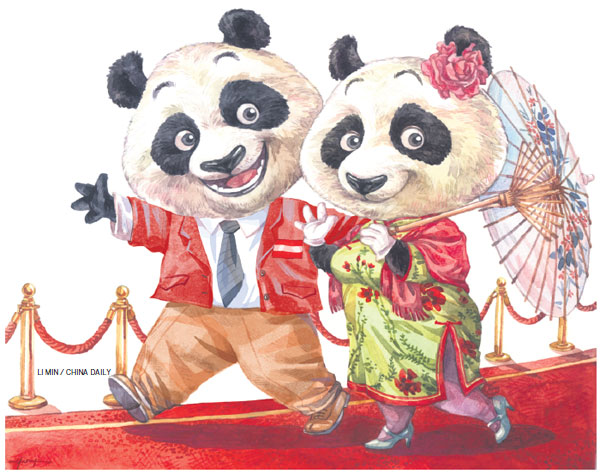 In recent years, the small country of Austria in the heart of Europe has seen a sharp rise in tourists from China. Along with world-famous cities like capital Vienna and Salzburg, Mozart's hometown, places such as Tyrol with the mountainside city of Innsbruck or picturesque lakeside town Hallstatt in Upper Austria have contributed to an increase in Chinese tourism to Austria of almost 600 percent since 2008, making Chinese visitors the most profitable group of tourists for Austria today. For this reason, the Austrian government is aiming to attract even more Chinese visitors in the future by promoting tourism to Austria in China through different means. At a meeting in Beijing in April 2019, Austrian Chancellor Sebastian Kurz and Chinese Premier Li Keqiang agreed to double Chinese tourism to Austria until 2025, as well as increase bilateral trade from 13 to 20 billion Euros.
One reason for the increasing interest in Austria among Chinese tourists (almost 1 million in 2018) is certainly the romantic natural landscape of the Alps and the rich cultural history of its cities, which have enchanted numerous travel bloggers and reporters. However, the rising interest of Chinese citizens in exploring foreign countries and other cultures can be seen as a result of the increasing engagement with the world, in the wake of Chinas recent economic rise. Austria presents a prime example of how these new relationships can be of a reciprocal nature, through exemplary efforts to accommodate Chinese tourists and engaging in economic partnerships – understanding that economic and cultural exchange are deeply connected with each other.
Austria's economic engagement
A testament to Austria's interest in progress is the fact it was one of the first countries in Europe to adapt 5G technology with an area-wide build-out starting in 2019 throughout the whole country, setting an example for other European states to follow. Furthermore, Chinese company ZTE launched its first 5G flagship smartphone in Austria in June, and Huawei announced plans for the construction of a research center in Vienna in September.
Along with these efforts, Austrian businesses have done their utmost to accommodate the needs of Chinese visitors. Over 85 percent of Austrian retail markets such as Billa, Bipa and Merkur have already adapted to mobile payments with Wechat Pay or Alipay in their stores to create a more convenient shopping experience for Chinese tourists. This feature has recently expanded beyond major Austrian cities such as Vienna and Salzburg. The state of Tyrol's tourism organization banded together with regional partners in the beginning of 2019 to facilitate mobile payment options throughout the region. A branch of the Industrial and Commercial Bank of China, China's largest bank, also opened in Vienna in May 2019.
In addition, Austrian companies are projected to be increasingly engaged in the Chinese market. The announcement of Beijing as the site of the 2022 Winter Olympics has attracted many Austrian investors in the winter sports sector to China. The World Winter Sports Expo in Beijing this October, for example, has seen an exceptionally high presence of Austrian companies.
Cultural and educational progress
We have seen increasing efforts to encourage scientific and educational exchange between the two countries in 2019. Huawei has invited Austrian students who won the "Seeds for the Future" award to visit cultural landmarks and the company's Shenzhen headquarters in September, giving them a look behind the scenes at the company's research and production.
The field of music education is a vibrant point of interaction between China and Austria, as the large number of Chinese students enrolled in classical music academies and universities in Austria indicates. As a result of the increasing popularity of classical music in China, new business opportunities have emerged for Chinese and Austrians alike. For example, Chinese-Austrian joint companies have been initiated, as well as organizations promoting musical exchange between the two countries.
On the other hand, Chinese universities have also been promoted in Austria, with the aim of attracting students to study abroad. At the contact forum "Study in China" held in May in Vienna, the Chinese Service Center for Scholarly Exchange informed students about various options for studying in China.
As for cultural exchange, new progress has been made in 2019. For example, the Museum of Art History in Vienna has reached an agreement this year with the Beijing Palace Museum to hold major joint exhibitions in 2021, as part of the 50th anniversary of Chinese-Austrian relations.
Outlook: respectful relations in 2020 and beyond
In promoting ties and cooperation between two countries, among the most important factors are mutual respect and tolerance. This can be manifested in small-scale, day-to-day interactions, such as the respect and appreciation shown to the 780 inhabitants of Hallstatt, which has seen more than 1 million visitors in 2018, as well as admiration for its cultural heritage.
On the large scale, one example is promoting equal and fair treatment of Chinese companies such as Huawei. That company, for instance, has been completely transparent and cooperative, and not given in to unfounded political pressures from the United States.
The two are interconnected, as mutual respect can improve positive perception and increase willingness to engage. If this framework of mutual respect and genuine interest can be held up and even improved, Austria can act as a model European country for friendly relations between the West and China, promising much potential for 2020 and beyond.
The author is a masters' degree student in Economy and Society of East Asia at the University of Vienna.
The opinions expressed here are those of the writer and do not represent the views of China Daily and China Daily website.
Most Viewed in 24 Hours
China Views