CUHK dominates China's top contest for fledgling journalists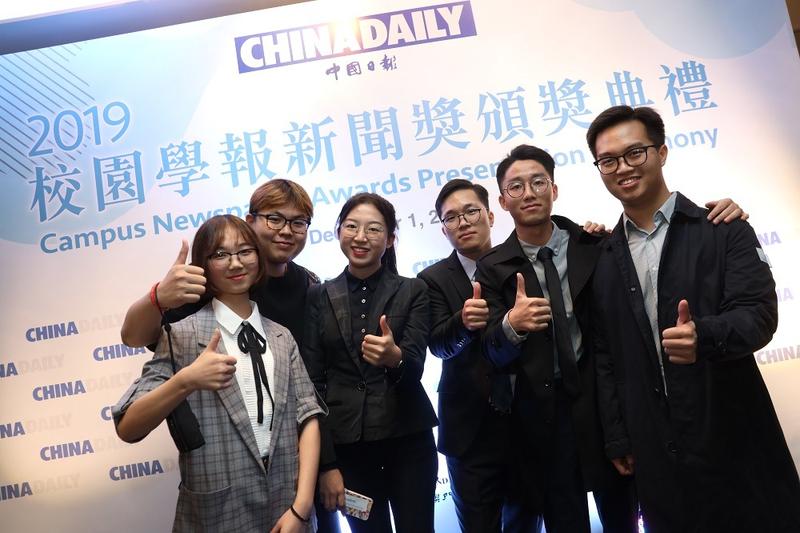 The Chinese University of Hong Kong was the big winner in the 2019 Campus Newspaper Awards, hosted by China Daily Hong Kong Edition on Sunday.
The contest is the only annual campus journalism competition with entrants from Hong Kong, Macao, Taiwan and the Chinese mainland. This year is the eighth edition and saw a record 1,000-plus submissions from 50 universities.
CUHK scooped up 21 of the 84 prizes in the 26 total categories in the Chinese- and English-language competitions.
With the young journalists' work evaluated by a panel of over 70 judges, including academics, veteran journalists, political leaders and business elites, the students received plaudits for their passion and high-quality work.
Hong Kong Baptist University garnered the second-most number of awards, winning 13.
The Hong Kong Shue Yan University took the Winner Awards of Best in News reporting, Best in News Writing, Best in Feature Writing and Best in Business News Reporting in the Chinese-language categories.
In the English-language categories, The Young Reporter of HKBU grabbed the golden prize of Best in Business New Reporting, with its story about the trend of shared apartments amid skyrocketing rents.