Get a taste of Hong Kong life without leaving Beijing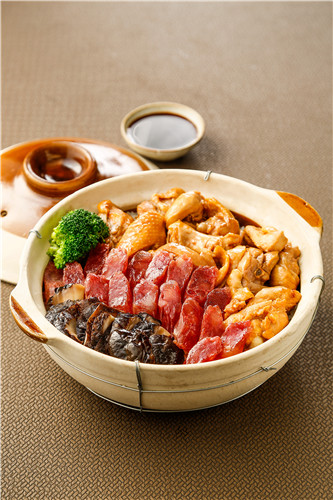 From MTR Mong Kok Station to the sign of the star ferry, from barber shop to post office, all of the decoration at the newly opened Tai Loong Fat Kee restaurant in Beijing whisks diners away on a trip to Hong Kong.
The space - more than 1,000-square meters - is decorated in such a way that once they step into the restaurant, visitors will immediately be transported to a regular street in Hong Kong, lined with vegetable stalls and dry seafood stores.
Yip Hung-tul, 54-year-old chef and Hong Kong native, was invited to move to Beijing to be the executive chef of Tai Loong Fat Kee. He grew up near the Western District public cargo working area - colloquially known as "Instagram pier" for its unadulterated, photogenic views of Victoria Harbour - on the waterfront of Sai Wan on Hong Kong island.
With four decades' experience in the kitchen, Yip has brought to the capital some traditional Hong Kong flavors as well as his memories of "Instagram pier".
Roasted pork with tofu and preserved shrimp paste sauce, a dish that used to be popular with the cargo workers, is one example.
"After their heavy work each day, the workers would gather at the food stall, and the dish would always be one of the most popular choices, as it is both delicious and can quickly replenish energy," Yip explains.