Will 'Knives Out' enjoy 'Drawing Sword' success?
Share - WeChat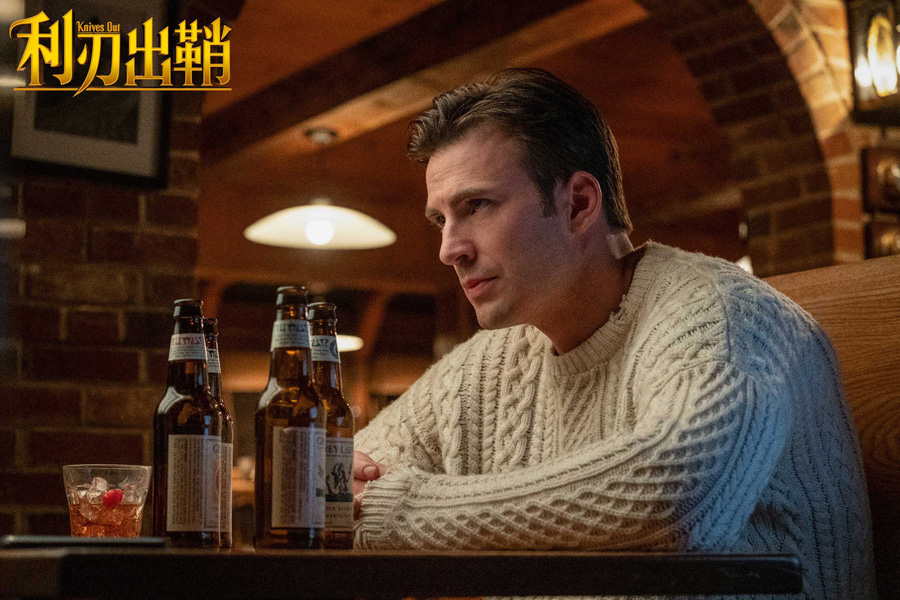 The Chinese audience's intense curiosity for Knives Out, a Hollywood whodunit that is all the rage in North America during the Thanksgiving holiday, will be finally slaked as it hits the Chinese silver screen on Friday.
Featuring an all-star cast — including James Bond actor Daniel Craig, Captain America star Chris Evans, and Halloween franchise star Jamie Lee Curtis, the film is written and directed by Rian Johnson, director of The Last Jedi and Breaking Bad.
The fun, modern-day whodunit tells of how detective Benoit Blanc, played by Craig, investigates the death of a patriarch of an eccentric, combative family.
Johnson "dusted off Agatha Christie's murder mystery and brought it into the present, intertwining the hunt for the killer with a satirical examination of wealth and privilege in the Trump era", read a recent film review by The Hollywood Reporter.
Upon seeing its title, users on Weibo, China's equivalent to Twitter, commented that they could not help but think of the beloved 2005 Chinese historical and war TV series, Drawing Sword (Liang Jian).