UK 'cultural hurricane' Sarah Lucas takes Beijing by storm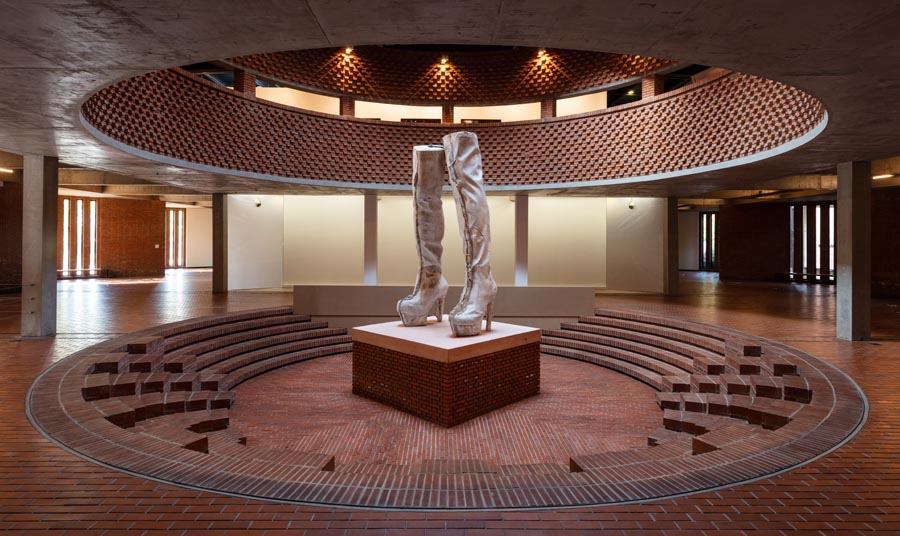 Avant-garde UK artist Sarah Lucas, internationally acclaimed for her humor-packed creations - themed after gender, death, and sexuality - realized through everyday objects, is holding her largest museum solo to date in Asia at the Red Brick Art Museum in Beijing.
Deemed as "a big show surveying my career of thirty years" by the artist herself, the Beijing exhibition features more than 100 Lucas's works, including installations, photographs, and sculptures, said curator Yan Shijie, director of the Red Brick Art Museum.
"I believe the Chinese audience is ready for the upcoming cultural hurricane of Sarah Lucas," Yan remarked ahead of the launch of the artist's China solo.