Biomedical company's investment bringing 200 new jobs to Republic of Ireland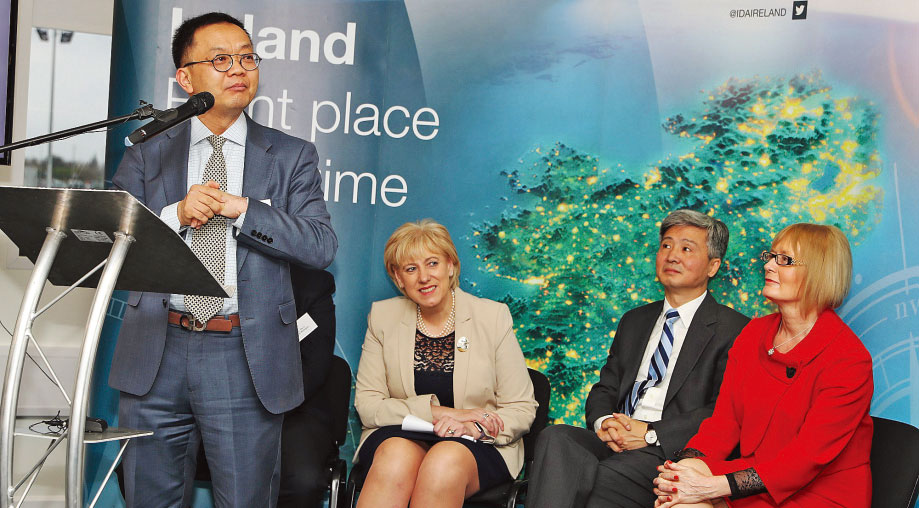 The Chinese biomedical company WuXi Biologics is doubling its investment in the Irish town of Dundalk thanks to its plan to build a new vaccine manufacturing plant there that will create 200 jobs during the next five years.
WuXi Vaccines, a subsidiary of WuXi Biologics, will invest $240 million in the facility in County Louth in the Republic of Ireland, near the border with Northern Ireland.
A planning application was submitted to Louth County Council last month that was supported by the Irish government.
The company already has a plant in Dundalk and will have 600 workers there by 2024.
The new facility will be built on WuXi Biologics' Dundalk campus, which is a 325-million-euro ($359-million) commercial manufacturing site that will open in 2022.
The facility has been designed to be the world's largest biologics contract manufacturing facility using single-use and flexible scale-out production technology.
Minister for Business, Enterprise and Innovation Heather Humphreys described the announcement as "a great win for the northeast and a huge vote of confidence in the local workforce".
WuXi Vaccines is a joint venture between WuXi Biologics and Shanghai Hile Bio-Technology, which is primarily an animal vaccines maker.
Chen Zhisheng, chief executive of WuXi Biologics and chairman of WuXi Vaccines, said vaccine contract development and the manufacturing organization service are the next growth areas for the biopharmaceutical company.
"Due to process complexity, extensive analytic testing and rigorous regulatory standards, vaccines are difficult to manufacture, and process and quality control are extremely critical for the quality of the product," he said. "This new project to exclusively manufacture a vaccine for the global market is among the first of its kind in the industry and is a further testimony to the technical strengths and premier quality which WuXi Biologics will bring to Dundalk."
Eileen Sharpe, from IDA Ireland, the agency responsible for attracting foreign direct investment into Ireland, hailed the announcement by saying: "A second major investment by WuXi Biologics on its Dundalk site is very welcome news. As the first vaccines contract manufacturing facility in Ireland, this planned second project will considerably strengthen our life sciences ecosystem and reinforce Ireland's strong drug manufacturing capabilities. The additional 200 jobs being created by the WuXi Vaccines project will provide a substantial further boost to the economy of not just County Louth, but the whole northeast region."