Trump presents National Arts Medals at White House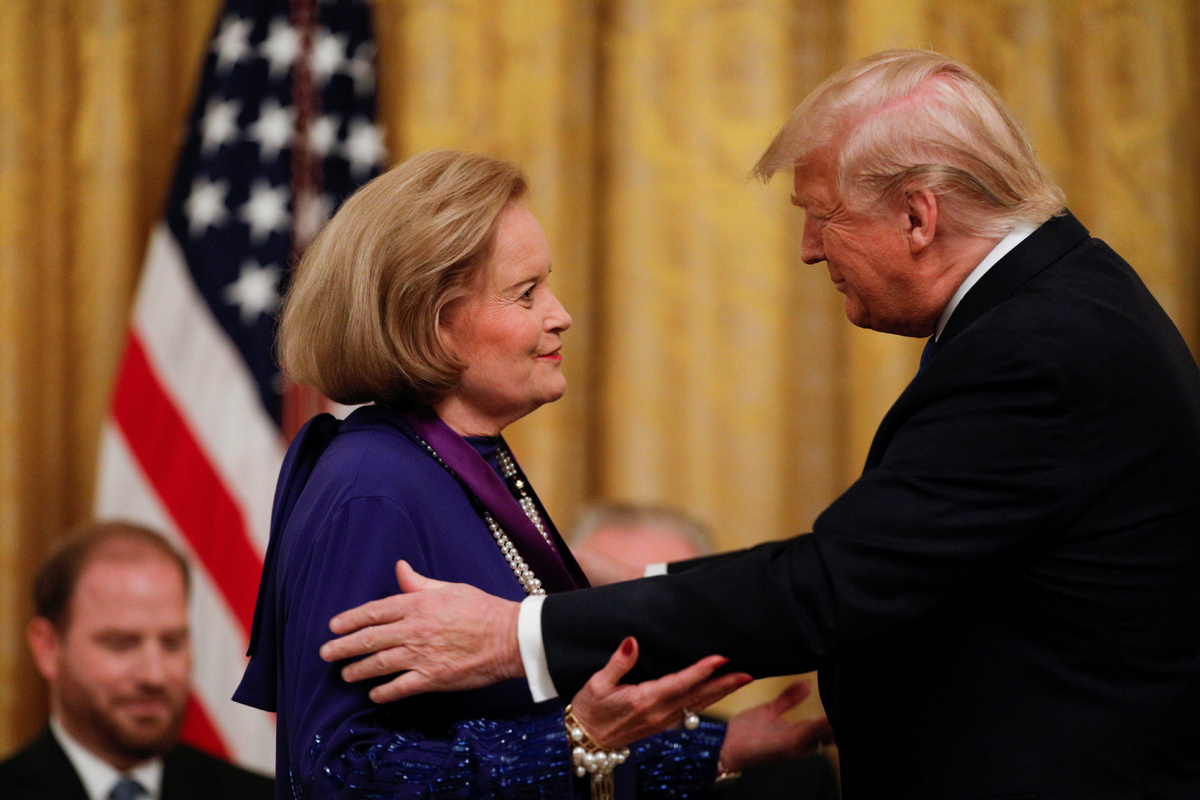 US President Donald Trump presented the National Medal of Arts to several recipients during a ceremony at the White House on Thursday afternoon.
The recipients include Oscar-winning actor Jon Voight, country-bluegrass musician Alison Krauss, philanthropist Sharon Percy Rockefeller and the musicians of the US military.
Trump also awarded the National Humanities Medal to three individuals and a think tank.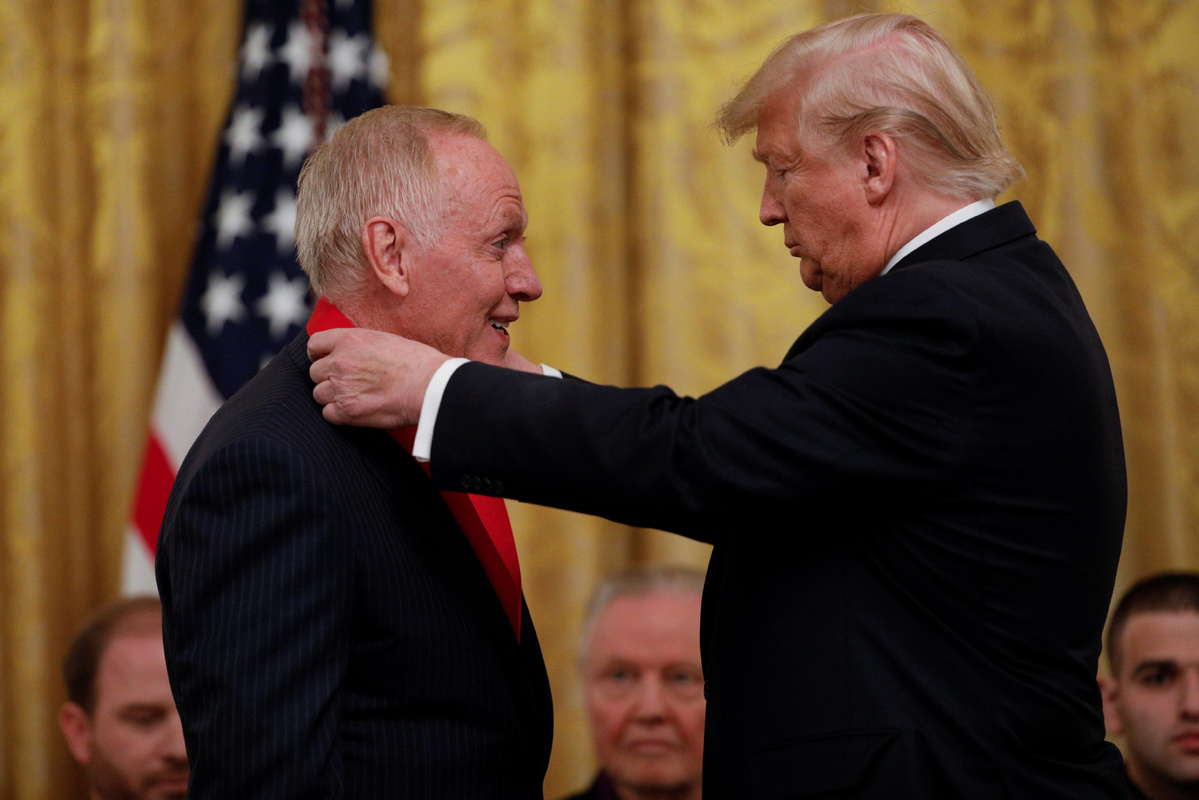 It was the first time Trump has awarded the medals since he took office in January 2017.
First lady Melania Trump, Vice President Mike Pence, Treasury Secretary Steven Mnuchin, and Joint Chiefs of Staff Chairman Mark Milley were among those attending the East Room ceremony.
The National Medal of Arts is the highest award given to artists and arts patrons by the federal government of the United States, according to the National Endowment for the Arts, an independent agency of the US government.