Companies offer service through CIFTIS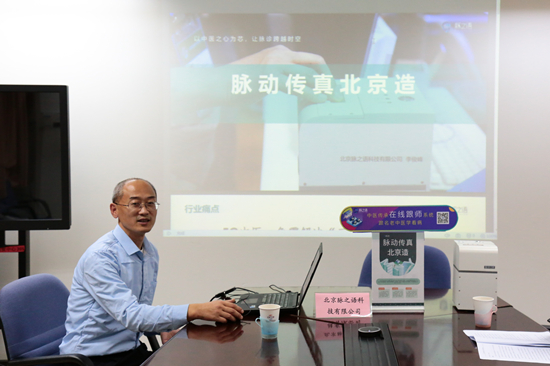 Three enterprises noted for their specialized services at the China International Fair for Trade in Services (CIFTIS) this year sat down with media on Nov 19 in Beijing to share their stories about the CIFTIS and future development plans.
Established in 2012, the fair is the only comprehensive import and export trading platform covering 12 categories of service trade as defined by the World Trade Organization.
It has attracted more than 10,200 enterprises and more than 10.62 million visitors, achieving an accumulated intended transaction amount of $529.33 billion by 2019.
The 2019 CIFTIS, held from May 28 to June 1, focused on service areas such as science and technology, culture, health, and business. Hundreds of forums including global service trade summits, industry conferences, and other promotion activities were held.
"As a small start-up company, we debuted on the CIFTIS stage to spread traditional Chinese medicine. We have been contacted for many consultations and received a lot of feedback. The number of followers of our WeChat account increased by nearly 10 times, which is a great encouragement for us," said Liu Zhen, the general marketing manager of Beijing Maizhiyu Science and Technology Ltd.
The company has developed TCM remote pulse fax machines so that practitioners can touch the veins of patients from different places through the Internet. It has also set up an online Chinese medicine education platform, providing a way for the grassroots doctors and students to learn from experienced medical leaders.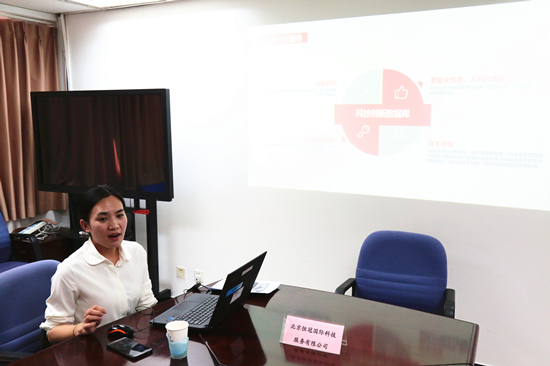 Beijing Hengguan International Technology Service Co Ltd, a national public service platform for technology transfer, helped introduce water treatment technology from a Chinese company into the Philippines to solve local problems. The two sides inked a 40 million yuan ($5.68 million) deal in 2018.
"Science and technology is an important part of the modern service industry. We hope that the fair will increase the related activities involving technology transfer, achievement transformation, intellectual property, and big data development," said Ren Huaxing, the company's deputy director-general of market operations.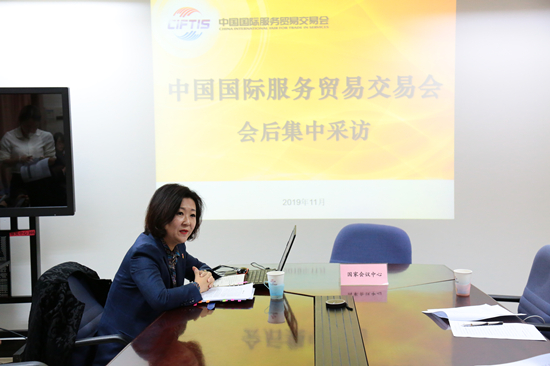 Chen Yu, assistant general manager of the China National Convention Center, said the center won the "2019 China International Fair Trade in Services Practice" award through its professional services.
"In the future we will bring better experiences to the guests with personalized and higher level services," Chen added.
According to the Beijing International Trade Service Affairs Center, the 2020 CIFTIS will be held in Beijing from May 28 to June 1 next year with an innovative pavilion layout, diverse theme settings and various forums.
"CIFTIS in 2020 will launch more new technologies, applications, and achievements such as '5G+8K' and artificial intelligence, "said Wu Yuhong, the center's vice-director.