Over 80% of Chinese firms in BRI optimistic on future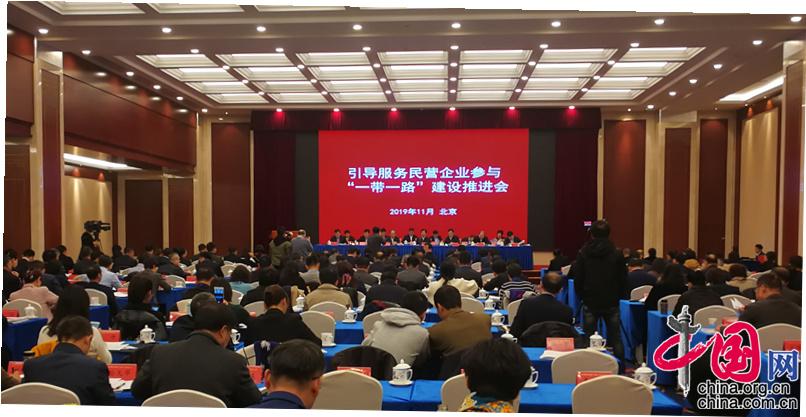 More than four-fifths (83.2 percent) of Chinese private enterprises involved in the Belt and Road are optimistic about the future development of their company overseas, and about half of the enterprises (50.9 percent) are currently profitable, according to a report released by the All-China Federation of Industry and Commerce.
The federation held a conference about promoting private enterprises to participate in the Belt and Road Initiative in Beijing on Tuesday, when the organization released the report.
There are 917 private enterprises which participated in the Questionnaire on the Status Quo of Chinese Private Enterprises along Belt and Road Countries from April to June in 2019. A total of 530 valid samples were collected from regions covering Southeast Asia, South Asia, Central and Eastern Europe, Africa, the Middle East, Central Asia and West Asia.
Private firms a great force behind BRI
Private enterprises have actively participated in international competition and global resource allocation, and become a great force to promote the Belt and Road Initiative. They seek more diversified investment and cooperation models and fulfill social responsibility. They have made positive contributions to a high-quality BRI, according to Gao Yunlong, president of the All-China Federation of Industry and Commerce.
Electricity is the driving force of economic development. As the BRI becomes a reality step by step, the demand for electricity construction for BRI countries continues to grow, which has brought great opportunities for Chinese energy equipment companies such as Chint Electronic, said Nan Cunhui, chairman of Chint Electronic, at the meeting.
Now, Chint's production bases cover Asia, Africa and Europe, and the company has established three global R&D centers in North America, Europe and Asia-Pacific as well as six international marketing regions and 20 international subsidiaries, serving more than 140 countries and regions.
Majority of private firms operating well
According to the survey, more than 60 percent of the companies that have invested overseas are operating well. Among them, 31.5 percent of the enterprises had faced difficulties at first, and are now running smoothly.
Enterprises with good operations have greater confidence in the future and more than half of the companies with challenging business conditions expressed confidence in future development.
The products or services offered by the private enterprises interviewed were mainly oriented to the local market (54.5 percent), while 34.9 percent were for the Chinese market and 35.3 percent for other countries. Some 23.4 percent of the respondents indicated that their overseas business has accounted for more than 50 percent of their total business volume.
The report also recommends that private enterprises in the BRI build their brand image, integrate into the local culture, and make full use of online media resources to promote exchanges between Chinese and foreign employees.