Centuries-old printing technique makes a comeback
Share - WeChat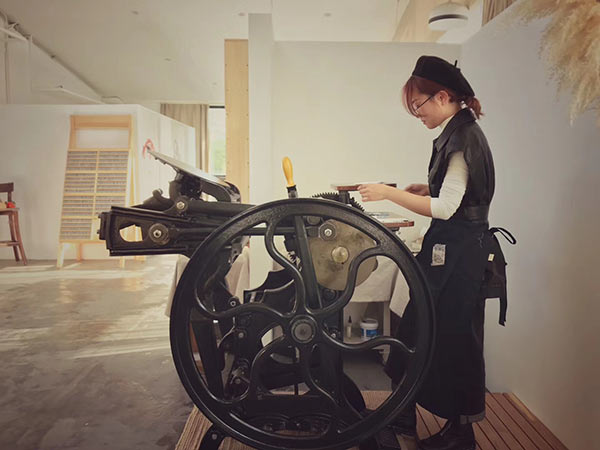 Zhou, a fresh graduate of visual communication design, decided to open such a shop upon graduation with two of her college buddies who are also fascinated with letterpress thanks partly to what used to trouble them back in college.
"We used to commission printing factories to get our designs printed in small numbers, but more often than not, we were rejected as they only took orders requiring at least hundreds of copies," the young designer told this website.
Noting that many more design majors like them have been beset by such a headache, Zhou and her buddies thought about creating a workshop that takes small orders to create convenience for students who are of weak spending power.
In addition to serving students, the 110-square-meter workshop also attracts many who are eager to try their hands on an ancient letterpress machine to DIY their own letterpress items, each paying about 200 yuan to 500 yuan ($28.52-$71.3).
Despite the high price, it seems more people are being drawn to this kind of ancient printing technique. "Some companies even organized their team building parties in our workshop, which is sort of out of my expectation," said Zhou.