Forum: Exchanges increase mutual cultural understanding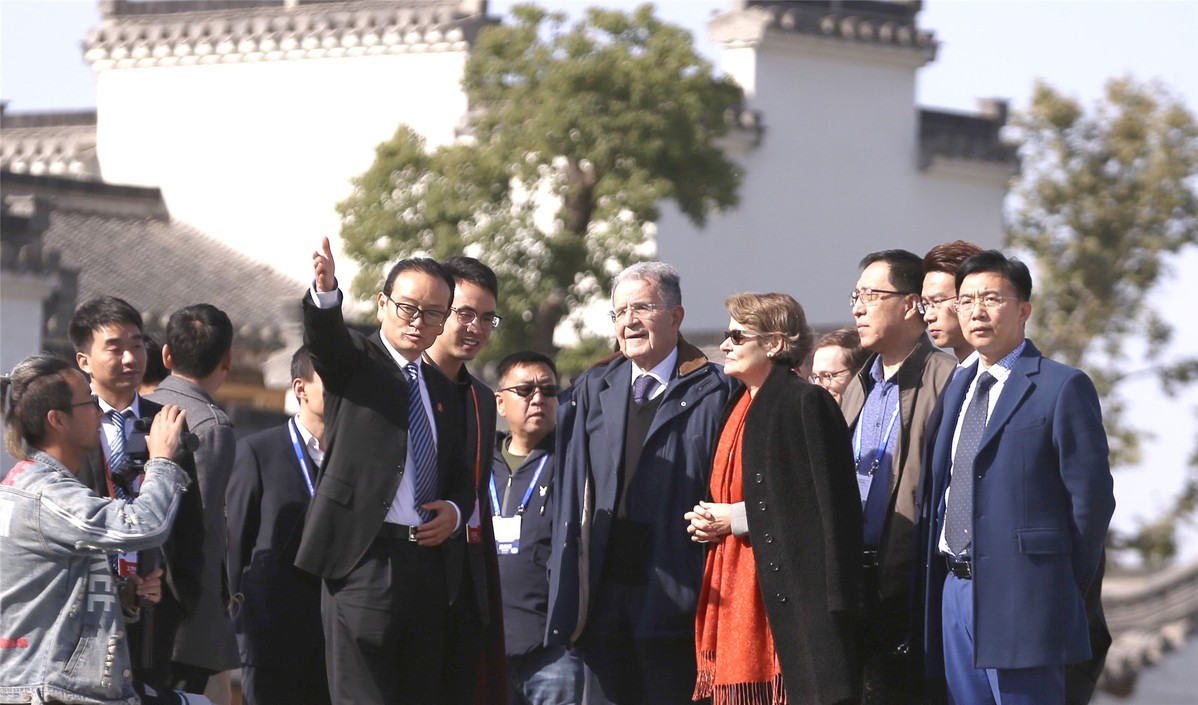 Participants of the Taihu World Cultural Forum reached consensus that cultural exchanges through discussions and dialogue will help increase mutual understanding and avoid conflicts, Yan Zhaozhu, chairman of the forum, said at the closing ceremony on Tuesday.
"We will take this forum as an opportunity to further promote international cultural communication, and thus lay a cultural foundation for building a community with a shared future for mankind," Yan said.
The sixth annual conference of the Taihu World Cultural Forum was held from Sunday to Tuesday in Bengbu, Anhui province. It included two main and five parallel forums held on Monday in which politicians, scholars, entrepreneurs and cultural celebrities discussed a wide range of topics including corporate culture, film, cultural heritage protection, innovation, craftsmanship and fashion.
"On the basis of understanding our own culture, we should increase cultural communications and enrich artistic skills through those communications," said Wang Yamin, former executive deputy director of the Palace Museum.
Yi Na, associate researcher at the Chinese Academy of Social Sciences, said discussions at her forum on cultural heritage protection focused on communication and dynamic protection. They also highlighted the importance of policy, community and education in protecting intangible cultural heritage.
Giving an example of the benefits of cultural communication, Lin Cunzhen, deputy director of the School of Design at Central Academy of Fine Arts, said that China and Italy are outstanding representatives of Oriental and Western civilizations. The two countries have a history of exchanging cultures and will communicate more with the Belt and Road Initiative.
She also appealed for more attention to be paid to traditional handicraft.
"When machines develop rapidly, we should not ignore handicraft. We should try to understand its importance in human development," Lin said.
At the forum, traditional craftsmen also shared their stories and discussed topics including craftsmanship and the importance of intellectual property rights in protecting traditional craft.
"This forum marks a good start, and the dialogue between different civilizations will continue," said David Gosset, founder of the Europe-China Forum.
"I hope wherever we are, we will jointly build a community with a shared future for mankind."
According to forum chairman Yan Zhaozhu, an Italian craft center and a French fashion and fashion management training center will be established by the forum's International Exchange Center on Cultural and Artistic Skills. A signing ceremony to establish the centers was held on Tuesday.