Xinjiang lake amazes in every season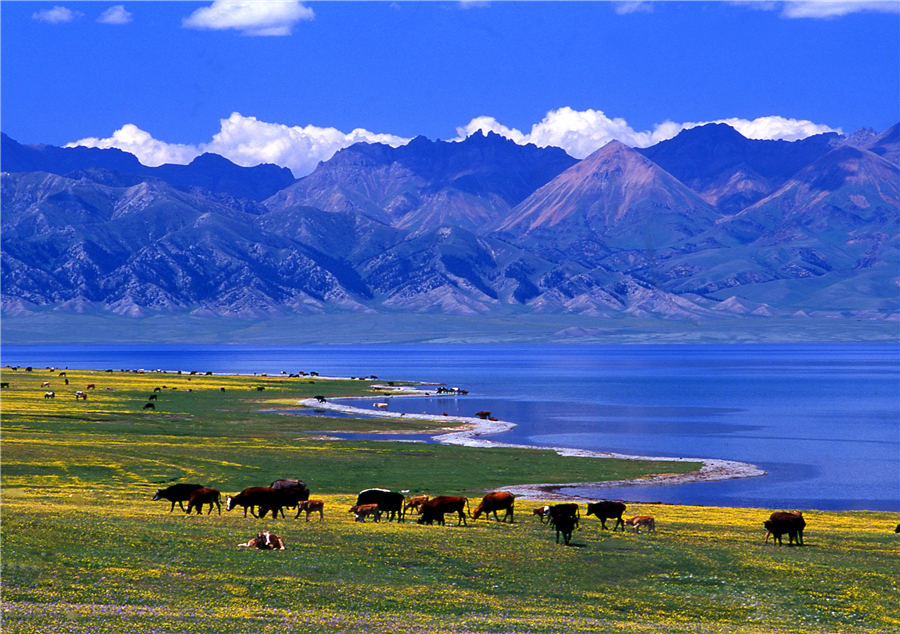 Sayram Lake, which features unique landscapes and beautiful blue sky, has recently become a hot tourist attraction in the Bortala Mongol autonomous prefecture of the Xijiang Uygur autonomous region.
Located in the northern part of the West Tianshan Mountains, Sayram Lake covers an area of 458 square kilometers and is the highest and largest alpine lake in the region.
The lake surface reaches 2,073 meters above sea level, while its lake water transparency comes to at least 12 meters.
The lake has different scenery for different seasons, and is now attracting a growing number of tourists from home and abroad annually, the lake administration said.