Golden gingko leaves decorate Guizhou province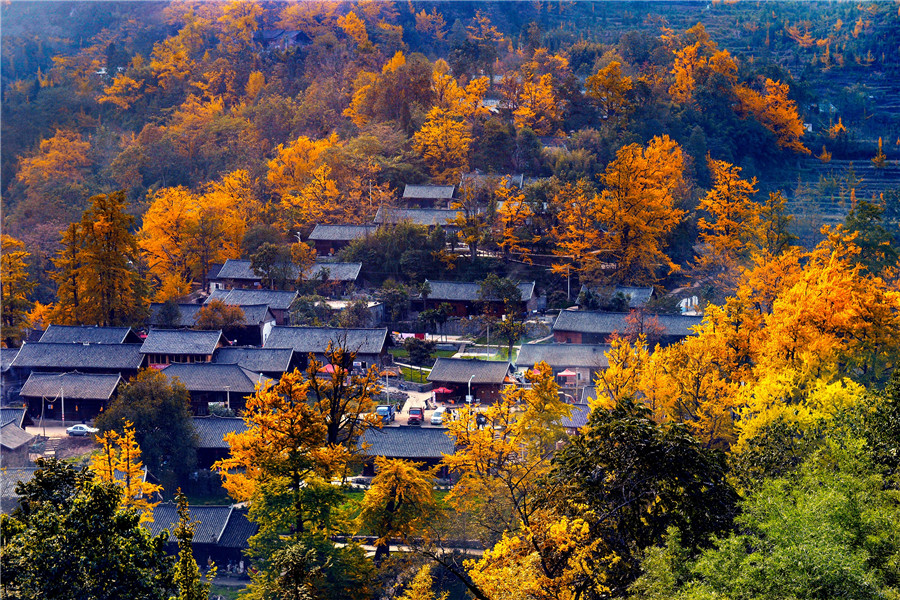 Golden gingko trees have created unworldly landscapes in a small village in Southwest China's Guizhou province.
Tuole village in Panzhou county, Liupanshui city, Southwest China's Guizhou province, is home to the best-preserved, highest growth density of ancient ginkgo trees. The village boasts more than 1,200 ancient gingko trees, with the oldest one estimated to be around 1,500 years old.
The ancient gingko tree in Shiban village of Qiannan prefecture has a history of more than 4,700 years. It is 16.8 meters in perimeter and 50 meters high.
Zhao Yandi contributed to this story.