Top 10 inspiring tech leaders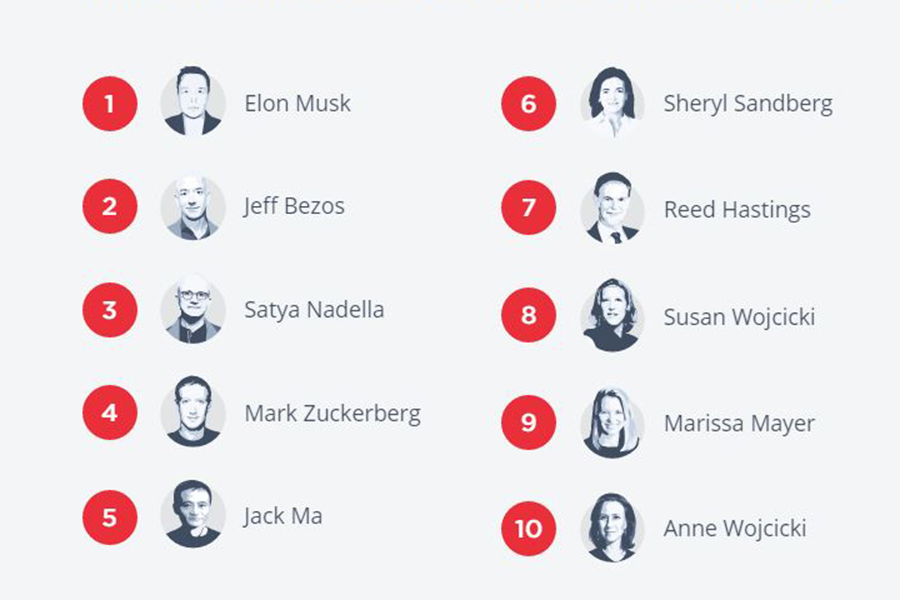 Tech recruitment site Hired released a ranking of inspiring figures in the tech industry, with Tesla's Elon Musk taking the top spot followed by Amazon's Jeff Bezos and Microsoft's Satya Nadella.
Alibaba's Jack Ma took fifth place on the website's list.
Let's take a look at the 10 tech leaders people consider most inspiring.