Cold front to bring gales and heavy snowfalls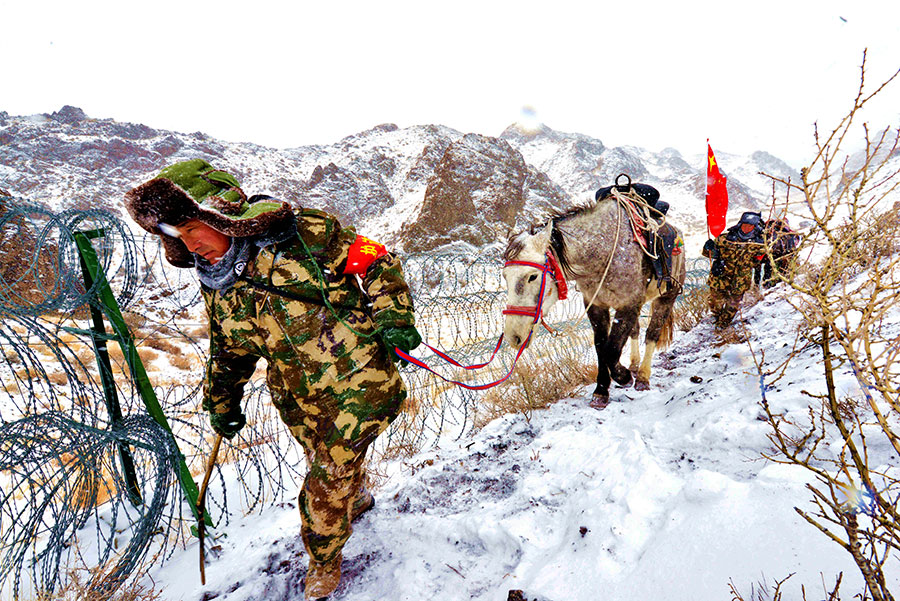 China braced for a cold front on Sunday that will continue into Monday, with strong winds and plunging temperatures across most of the country and some areas expecting heavy snowfalls up to 28 centimeters deep.
On Sunday afternoon, the National Meteorological Center issued a blue alert for gales in central and eastern China and a yellow alert for snowstorms in the northeastern provinces of Jilin and Heilongjiang. China has a four-tier, color-coded weather warning system, with red the most severe, followed by orange, yellow and blue.
Heilongjiang's Emergency Response Bureau issued a Class IV protocol on Sunday, the lowest of a four-tier system. Parts of Heilongjiang, including the provincial capital of Harbin, will receive more than 10 cm of snow in the next few days, while eastern areas will receive more than 20 cm of snow, according to the local weather forecast.
Due to strong winds, reduced visibility and icy roads, the National Meteorological Center advised residents to stay indoors and secure objects that could be blown away, and asked local transportation and police departments to take precautions with enhanced patrols and maintenance for public transport and infrastructure.
Beijing Municipal Meteorological Center issued a yellow gale alert from Sunday afternoon to noon on Monday. The capital will experience strong winds of up to 88 kilometers per hour, and its lowest temperature will reach around minus 4 C in the following days.
The cold front will continue to affect central and eastern China in the next two days, causing the temperature to drop by 6 to 10 C.
Shanghai will have its biggest temperature plunge this fall, with its top temperature dropping 12 C on Monday, according to the local weather forecast.
Chen Zhiyao, Beijing District Heating Group's director for heating services in Majiapu, in the capital's Fengtai district, told local media it had begun heating early in preparation for the cold front and gale and would adjust heating intensity according to the weather.
Beijing has also asked the heating services in other districts to increase heating capacity. A special response force consisting of 36 teams and nearly 900 personnel has been put on 24-hour standby to address any emergencies.