HK residents joint hands to clear chaotic city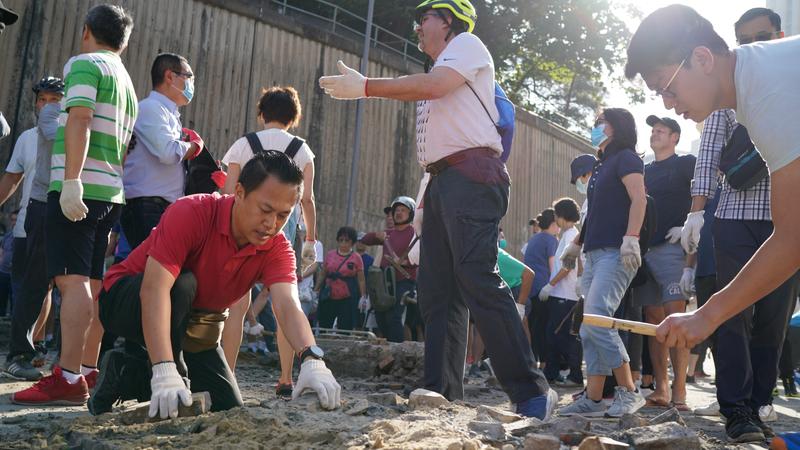 Hong Kong residents took to the streets during the weekend to clear roadblocks and debris left by rioters on major roads, after the most chaotic week since a series of violent protests erupted in June.
However, clashes continued in the vicinity of local universities.
On Sunday morning, a group of Hong Kong people arrived near Hong Kong Polytechnic University to clear barriers, piles of bricks and debris from Chatham Road South. The road is located near the Cross Harbour Tunnel, the busiest tunnel in the city linking Kowloon and the Hong Kong Island.
This is the second day Hong Kong's ordinary citizens stood up and volunteered to clean up the chaotic city in different locations.
However, volunteers were harassed and attacked by black-clad protesters gathered in the PolyU campus. The protesters, imitating police warnings, demanded residents leave or "we will use force to disperse you". They then threw bricks from platforms in the campus blocks and drove the volunteers away with rods.
Later the rioters attacked police officers with petrol bombs, bows and arrows and metal balls.