Chinese company empowers Kenya's economic transformation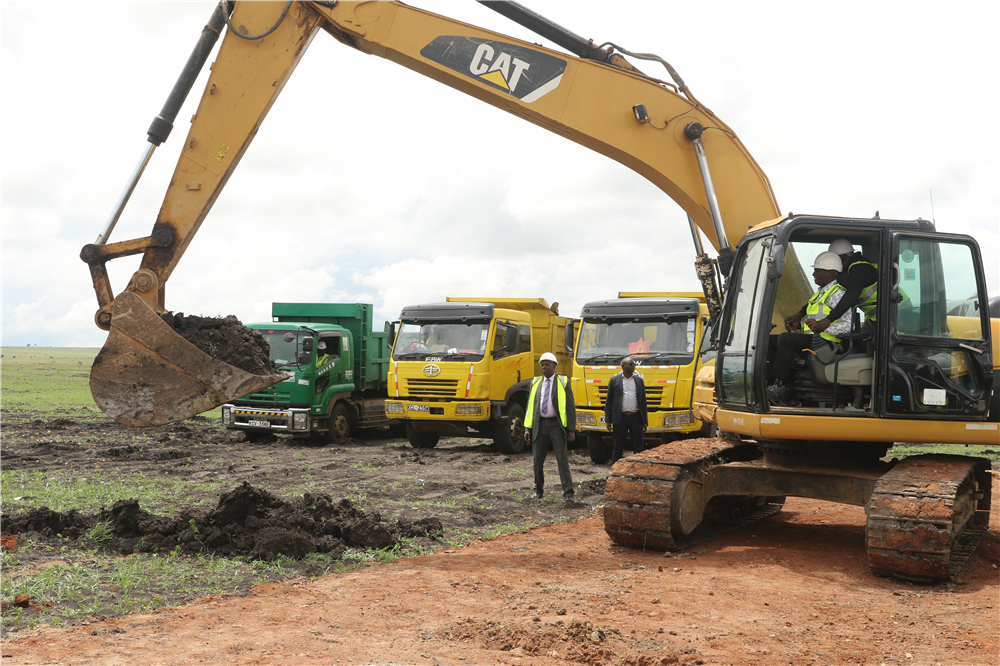 At a ground-breaking ceremony on Thursday, Charles Keter, Kenya's energy cabinet secretary, said the 400kV/40km double circuit Isinya-Konza Transmission Line Project will improve the quality of power supply in the Konza Technopolis and the surrounding regions.
The project is expected to steer the country's economic transformation through facilitation of the government's Big Four Agenda.
The project contracted by China Aerospace Construction Group Corporation or CACGC is a key driver of Kenya's national development plan, known as Kenya Vision 2030. According to the government plan, Konza Technopolis will be a world-class city, powered by a thriving information, communications and technology (ICT) sector, superior reliable infrastructure and business friendly governance systems.
Konza Technopolis, previously known as Konza Technology City, is a large technology hub planned by the Government of Kenya to be built 64 km south of its capital Nairobi on the way to the port city of Mombasa.
"Electricity is one of the key infrastructures of a modern society. Without electricity, the Konza Technopolis plan won't be fulfilled, and the nation's economic transformation won't be fulfilled," said Keter.
Zhao Xiyuan, the minister counsellor of the Chinese embassy in Nairobi, echoed Keter in his remarks by saying that power is the blood and life for manufacturing, which is one of the pillars of the Big Four Agenda advanced by President Kenyatta as the priority development tasks for the Kenyan government. A secured power supply also provides the foundation for the development of manufacturing.