CIFTIS brings ample opportunities for rising new businesses
Share - WeChat The five enterprises in emerging industries that received "service demonstration case" status at the China International Fair for Trade in Services (CIFTIS) this year sat down with media on Nov 12 in Beijing to share their stories about the CIFTIS as well as their visions for growth with the sustainable support of the fair.
Available to global service traders for years, the mega-fair has held over 900 exhibitions and recorded over 1.06 million visits by traders with an intended transaction amount of 529.33 billion US dollars accumulated by 2019.
The 2019 CIFTIS was held from May 28 to June 1, drawing exhibitors from various new industries including culture, financing and environmental engineering.
According to Aric Dai, the COO of Orange CDS, an industrial product collaborative design services provider, his first visit to the fair this year gave him more confidence in his company's future in the trade market.
According to Dai a dozen 10-million yuan projects were signed at this year's CIFTIS.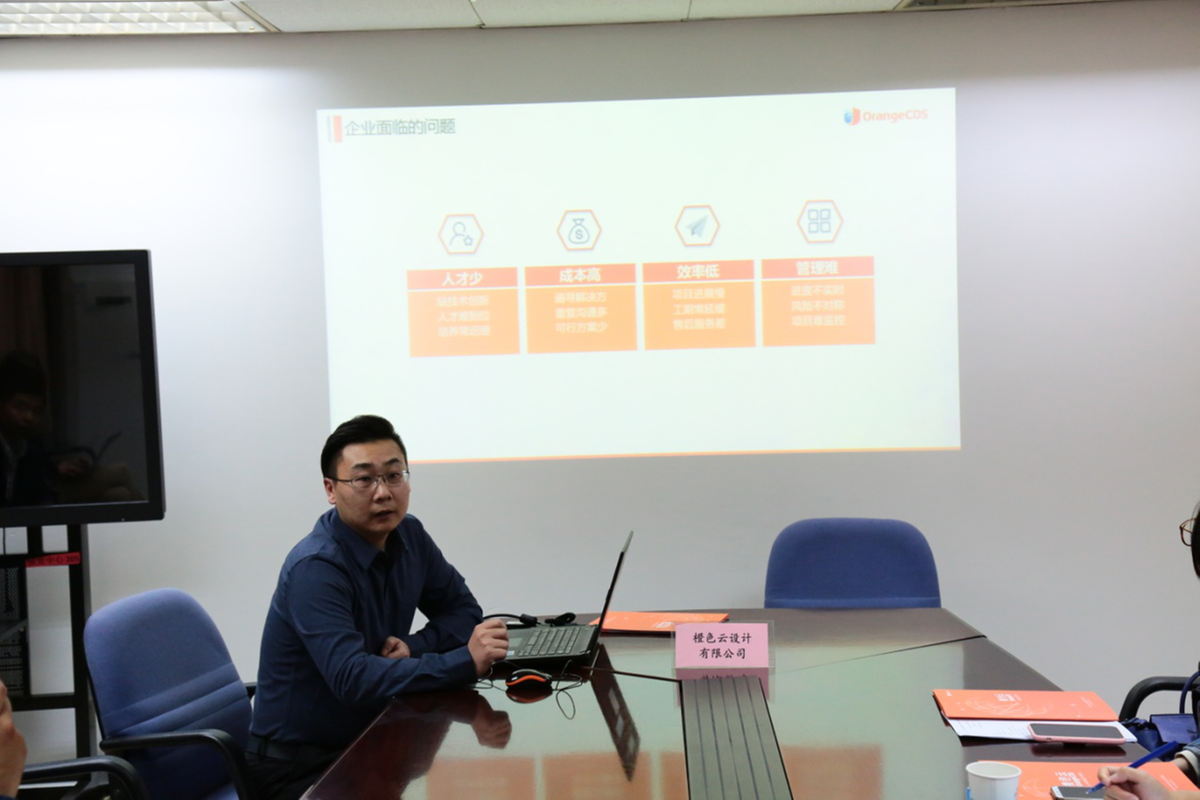 By virtue of this vibrant global service trade platform, this fast-growing company has more ambition for its next CIFTIS agenda.
"We look forward to more chances to show Chinese enterprises' advantages and capacities in industrial design and intelligent manufacturing and to providing services for both domestic clients and companies around the world," said Dai.
Yeebee, a Beijing-based business-to-business platform, was recognized as a "demonstration case of business innovation" this year.
Aiming to provide full life-cycle services for small and medium-sized enterprises, it held the 1st national enterprise service summit at the fair and exchanged views with garment trade enterprises on a digitalized future.
Stretching to a wider market, more impetus will be injected in this trading service platform, said Richard Liu, Yeebee's senior vice-president, who added that the company plans to build featured industrial bases in 22 cities throughout the country and establish innovation communities that can accommodate 1,300 enterprises and will bring 300,000 job opportunities.
Bigger chances are offered not only for Chinese enterprises.
Beijing Symbio, a foreign-invested enterprise in IT and digital industries, was declared a "demonstration case of technology innovation service" for its Smart Auto 2.0 (Elysian) product.
"We are facing a more open and friendly trading environment here," said Zhou Baoguo, COO of the company, believing that China's preferential policies and wider access in trade and investment make their business easier at the fair.
"Customers care more about your products and services, rather than whether you are a domestic provider or not," said Zhou.
According to the Beijing International Trade Service Affairs Center, 2020 CIFTIS has been put on its agenda. Participants will be furnished with a 200,000-square-kilometer exhibition area and around 150 forum events.
"Targeting a highland for boosting service import and export, CIFTIS in 2020 will launch over 10 sectors, including financing services, healthcare services, culture trade and E-commerce", said Wu Yuhong, the center's vice-director.