Heilongjiang woman quits career to pursue motorcycle dreams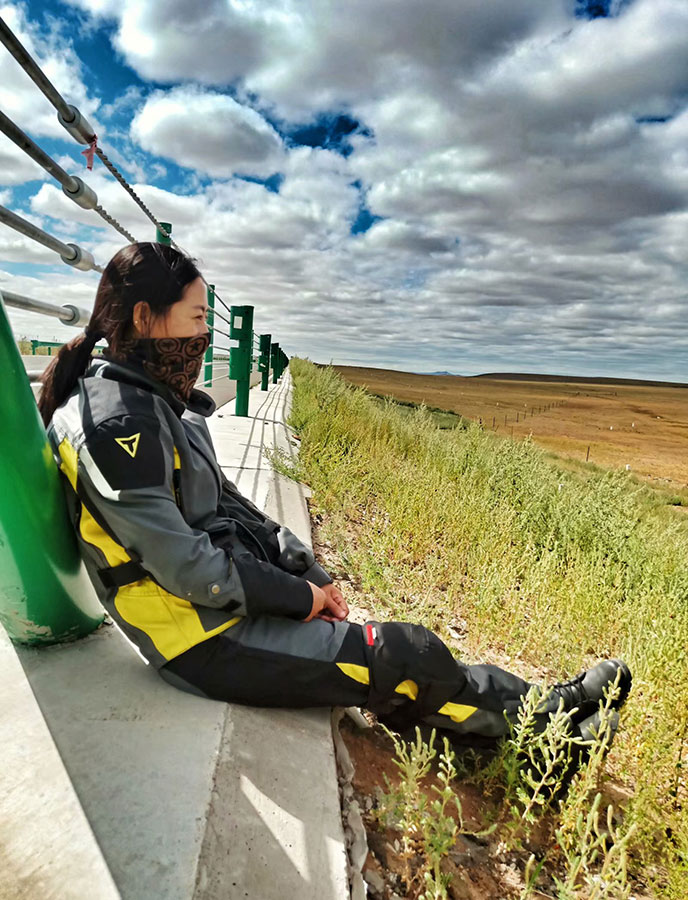 After quitting her job as a graphic designer at a company in Beijing, Lyu Yangyao took a 24,000-kilometer journey by motorcycle scheduled to last 120 days.
Lyu, 35 and born in Daqing, Northeast China's Heilongjiang province, became interested in motorcycles in her childhood.
"Although I was a little girl, I thought it was really cool to ride on a motorcycle," she said. "In 2012, I learned how to ride, but I could only ride in suburban areas of Beijing."