Gao Xiaosong's new non-profit library opens in Nanjing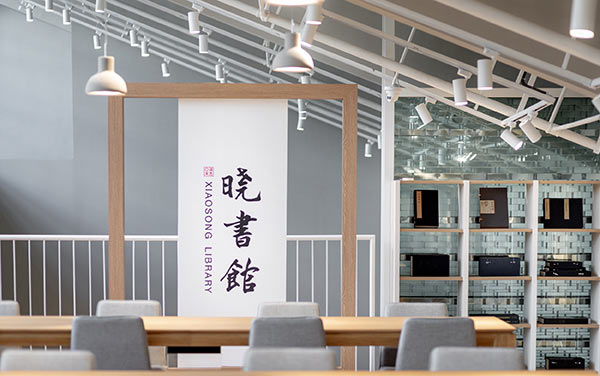 The second Xiaosong Library, a non-profit library curated by singer-songwriter Gao Xiaosong, opened on Nov 11 in Nanjing, Jiangsu province.
Like the first Xiaosong Library in Hangzhou, Zhejiang province, the Nanjing library is free to the public, with visits available via online appointment.
Recently named by UNESCO as a City of Literature, Nanjing is a fitting location for the Xiaosong Library, Gao said.
"It is not that Nanjing needs me or the library, but I need Nanjing... Just like growing vegetables, you need to plant them in fertile soil suitable for farming. Libraries should be established where many scholars reside."
Before his work on the two Xiaosong Libraries, since 2015 Gao has served as the curator of Beijing's Za Library, which boasts a vast collection of precious books, periodicals and manuscripts.
Earlier this year, Za Library was invited by Harvard University to showcase some of its treasured items in an exhibition together with Harvard-Yenching Library. A selection from the exhibition is now on display at Nanjing Xiaosong Library, which will run until Feb 10, 2020.