Former Japanese prime minister's art exhibition opens in Beijing
Share - WeChat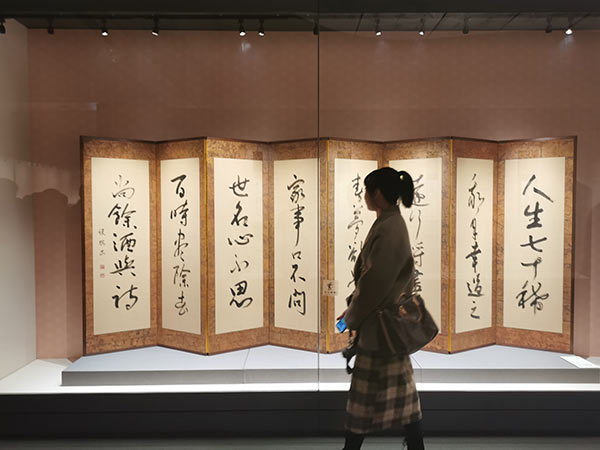 An exhibition displaying former Japanese prime minister Morihiro Hosokawa's calligraphic works opened in the National Library of China in Beijing on Nov 14, and will run through Dec 15.
The display showcases 46 works by Hosokawa from the past decades, with subjects ranging from traditional Chinese poetry to Buddhism. The 81-year-old former politician has been long devoted to the promotion of the Sino-Japanese friendship.
"Calligraphy plays a crucial role in cultural communication between China and Japan throughout history," Luo Shugang, minister of culture and tourism, said at the opening ceremony of the calligraphy exhibition. "The exhibition is to show mutual learning in fine arts and deep connection between the two countries."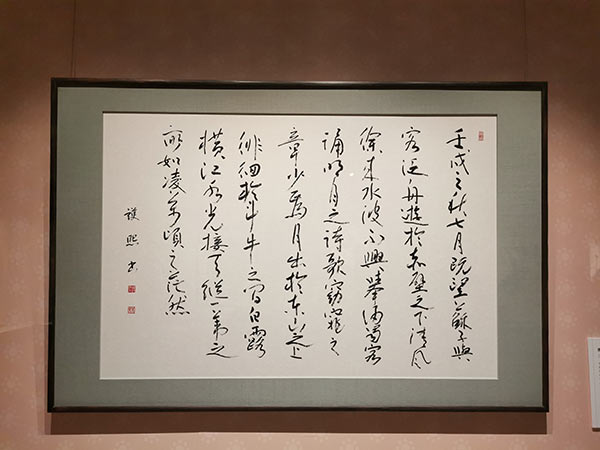 On June 26, 2018 Hosokawa, who now heads Eisei Bunko, a Tokyo-based private archive and museum, donated 4,175 copies of ancient books in the Chinese language from his own collection to the NLC. Photocopies of some of the books have been published.
"The donation is a key event in the long friendship between China and Japan, and contributes a spiritual treasure that the two countries' peoples should forever cherish," said Rao Quan, director of the NLC.
Hosokawa was born to a noble family and grew up learning Chinese fine art in childhood.
"My family has admired Chinese culture and fine art for generations, and we have a tradition learning Chinese," Hosokawa said at the exhibition. "I began to read Chinese poems when I was a kid, and later fell in love with calligraphy and ink-water painting. Poems, calligraphy and paintings are my soul mates."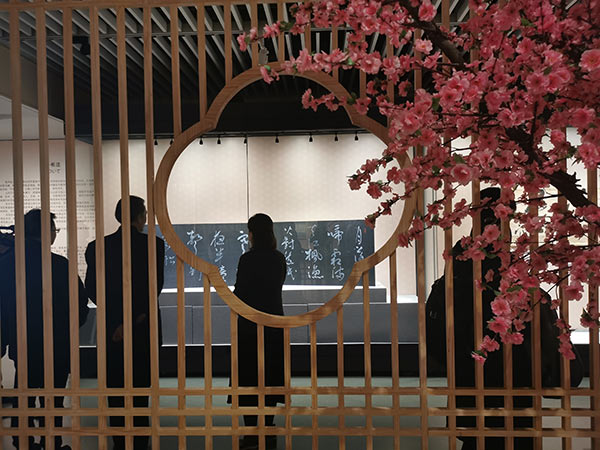 He began to write calligraphy at the age of 45, and has gradually built up his reputation in art circles.
Hosokawa, who was prime minister of Japan from 1993 to 1994, tried to mend ties with Asian neighbors by acknowledging Japan waged aggression during World War II during his tenure, and has thus been widely honored in China.
"The exhibition is only my humble contribution to continuously enhance Sino-Japanese communication," he said.
Most Popular