Artist dedicates her life to Dehua porcelain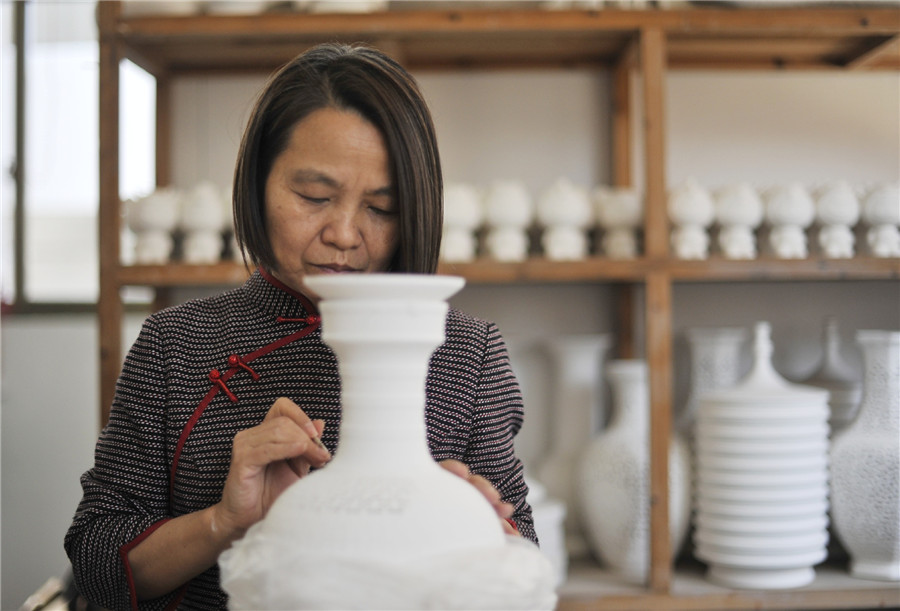 Chen Minghua, a porcelain artist living in Dehua, East China's Fujian province, develops her personal style in making traditional Chinese ceramics. Her hometown has long been famous for Dehua porcelain.
Traditionally known in the West as blanc de Chine (or white from China), it is a type of white Chinese porcelain, made at Dehua, East China's Fujian province. It has been produced since the Ming dynasty (1368–1644).
Large quantities arrived in Europe as Chinese export porcelain in the early 18th century and it was also very popular in Japan. Its milky white color makes it instantly recognizable and quite different from the blue-and-white porcelain from Jingdezhen, East China's Jiangxi province.