A trade thaw could spur homebuying by Chinese
Share - WeChat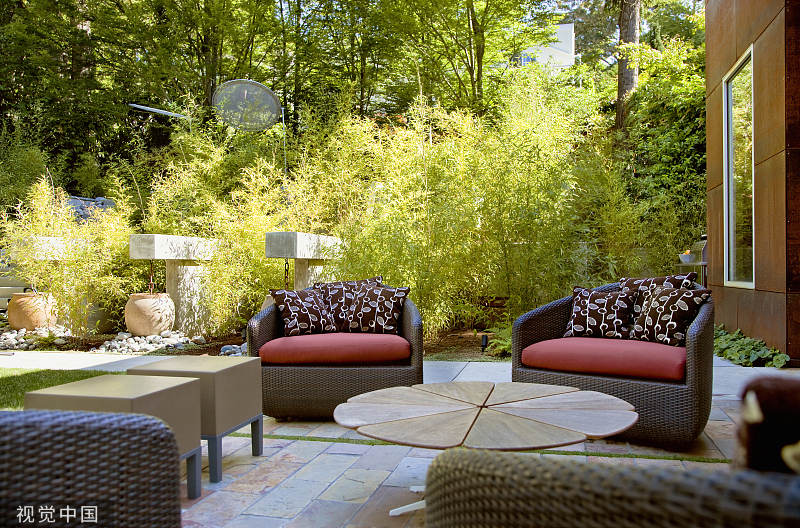 Housing experts expect the purchase of US homes by Chinese to increase next year after a drastic decline in 2018, if the two countries reach a trade agreement.
"We are highly dependent on the global economy. The big risk to economic growth was a trade war between the US and China," Lawrence Yun, chief economist and senior vice-president of research at the National Association of Realtors, told China Daily.
He said that even in a scenario in which the US avoids a recession but more countries cope with restricted global trade could consequently harm the US.
"If other countries go down, it would be impossible for America to grow," he said.
Foreign buyers purchased $77.9 billion worth of US homes last year, a 36 percent decline from the previous year, according to NAR's survey released in July. All the top five international markets dropped, led by China, which saw a 56 percent decrease.
The drastic decline in Chinese buyers is a result of multiple reasons, said Yun. "The fact that Chinese economy, which used to grow 7 to 8 percent, grows at 6 percent may lead to confidence damage. The stronger US dollar versus the yuan made it more expensive," he explained.
"Even college enrollment by Chinese students in the US universities has declined, and many Chinese parents actually buy condominiums while [their children are] studying here in the US, so we'll see whether Chinese students also want to come back to the US to receive their higher education," he said.
Kenneth Rosen, chairman of the Berkeley Haas Fisher Center for Real Estate and Urban Economics, said the outlook for US real estate was clouded by the uncertainty caused by the trade dispute.
"I think there is a rising risk of recession. If some things go wrong, we could get a recession," Rosen said at the recently concluded NAR Conference and Expo in San Francisco. He said a failure to reach a truce with China over tariffs along with the political ramifications of the 2020 US presidential election could spur a decline.
"It looks like we will not have a major trade war, maybe small tariffs that the market can absorb. Hopefully, the US and China will have a trade agreement," said Yun.
But he also noted that the Chinese home purchases would not go back to the all-time high, as in 2016 and 2017, because of the capital-outflow restrictions in China.
Yun said he had spoken with people who specialize with Chinese buyers for the next annual survey, and they were indicating that "things are beginning to settle down".
"They are not seeing any decline. I think there should be some increases next year," he said. "The 6 percent GDP growth in China is still a solid number, which means China is still generating millionaires, and sometimes they just want to have a safe place to purchase real estate."
Coco Zhang, vice-president of Uoolu, a Beijing-based cross-border real estate internet platform, said she has seen a rising demand for overseas homes, driven by the owners of small- and medium-businesses expanding overseas.
"Due to the heated domestic competition, companies in China, especially those in the coastal areas, have realized they need to find new opportunities overseas, which means they need to purchase real estate locally" Zhang said while attending the NAR expo in San Francisco.
It's the first time her company has attended the event with the goal of seeking partnerships with US banks, developers and local real estate agents.
"We have received many inquiries from US real estate companies, mostly their global business departments or strategy departments," said Zhang. "Real estate is one of our entry points. We will also provide related services, like mortgage, immigration and education."
Contact the writer at liazhu@chinadailyusa.com