Israeli warplanes strike Gaza in response to firing of rockets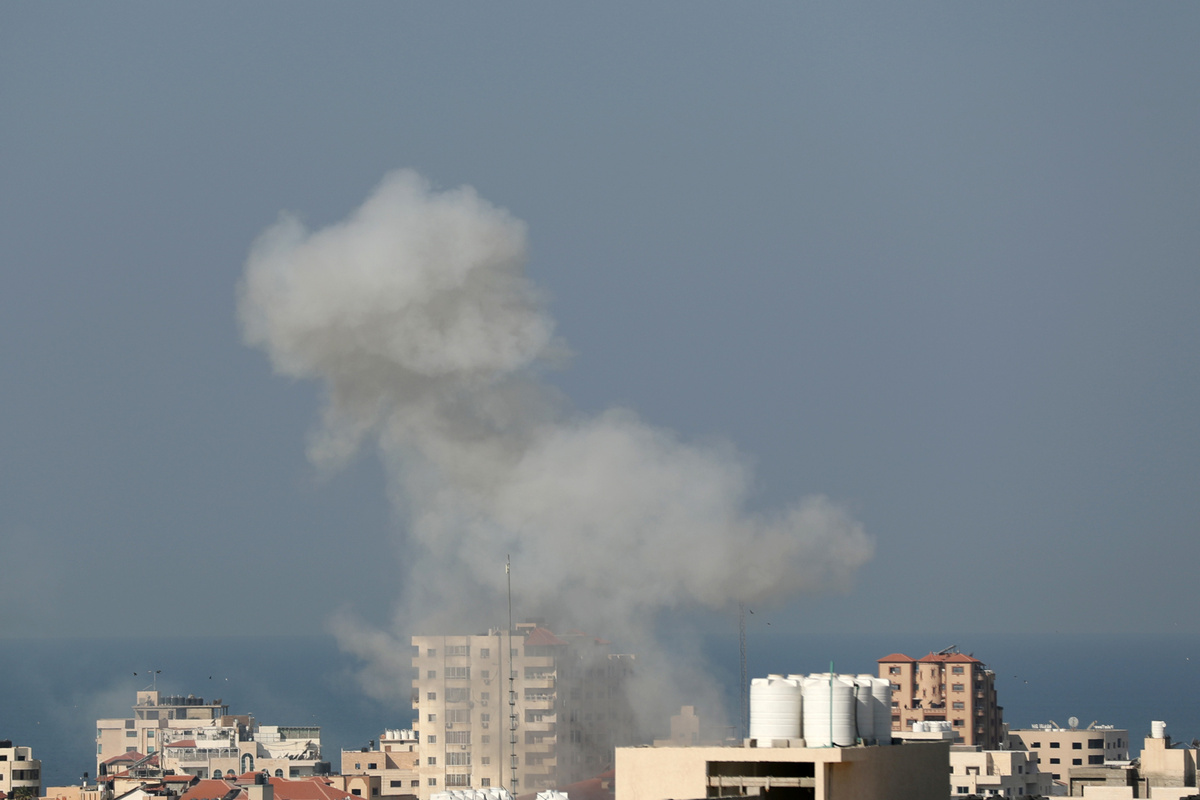 GAZA - Israeli warplanes carried out on Tuesday a series of intensive airstrikes on military targets in the Gaza Strip in response to a barrage of rockets fired into southern and central Israel, security sources said.
The sources said that the Israeli army warplanes struck military sites and training facilities that belong to various Palestinian militant groups all over the Gaza Strip.
Medical workers said no injuries were reported.
The Israeli aerial attacks on the Gaza Strip came in response to a barrage of rockets from the coastal enclave into Israel, which came in response to the killing of a senior Islamic Jihad militant and his wife.
Baha Abu al-Atta, a senior militant and leader of al-Quds Brigades, the armed wing of the Palestinian Islamic Jihad in the Gaza Strip, and his wife were killed earlier Tuesday in an Israeli aerial attack on their house in eastern Gaza city.
The Health Ministry in Gaza said in an emailed press statement that two other pedestrians were wounded in the same attack.
The Islamic Jihad movement said in a press statement "the senior leader was killed in his house and Israel has crossed all the red lines."
Meanwhile, the Israeli killing of Abu al-Atta and his wife was largely condemned by Palestinian factions and political powers in the Palestinian territories.