CIIE a platform to strengthen country relations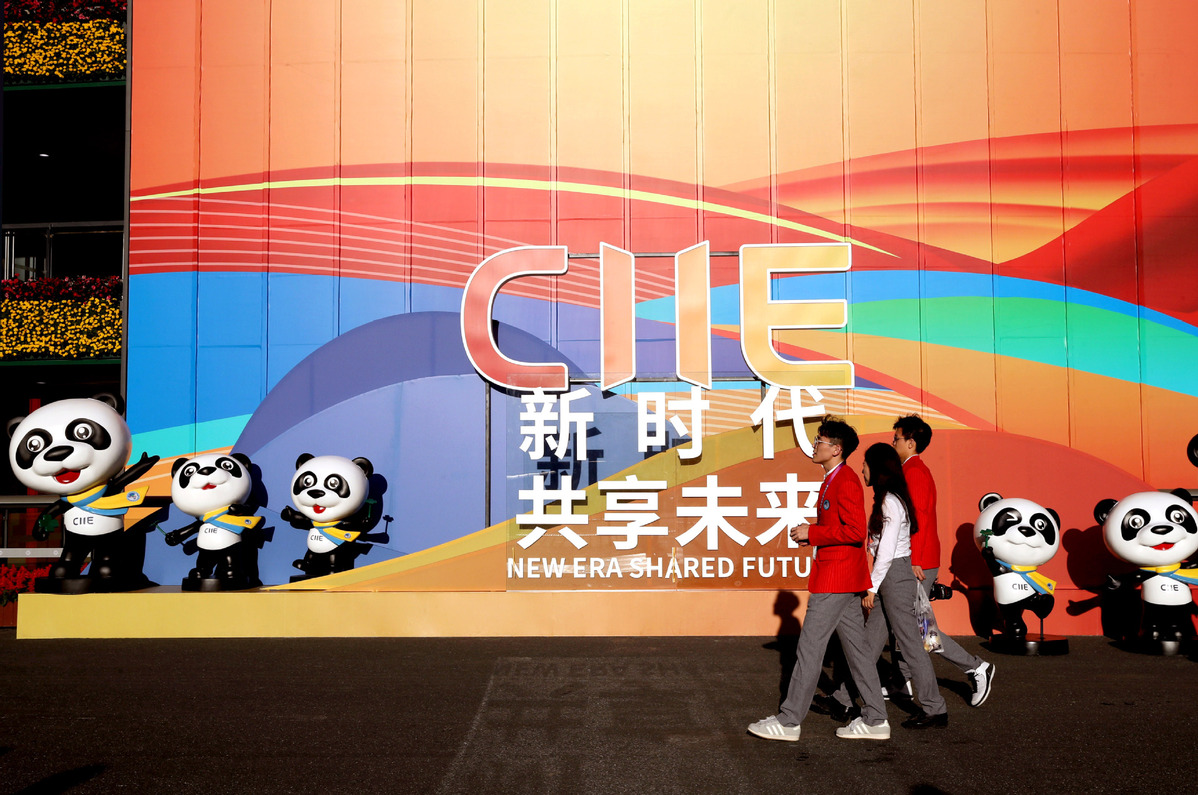 The second China International Import Exposition (CIIE) has just ended, and everyone is still reeling from the pressure and excitement this event has brought to Shanghai. For the Philippines, it was the second straight year where a delegation of more than 100 people attended, led by the Philippine Department of Trade and Industry Secretary Ramon M. Lopez and other key officials.
This year, 32 distinct and innovative Philippine food companies showcased their products to a discerning market and business was good, as sales more than doubled that of 2018. The Philippines is one of the main partners of China, especially in the food and agricultural sector. Our country is a tropical country, and thus a top producer of quality fruits such as bananas, pineapples, papayas, mangoes, durian and coconuts. The Philippines is also an archipelago composed of more than 7,000 islands, and this is the reason tropical white beaches, island adventures and seafood are abundant. It is said due to the sun smiling down on the land all year the soil is rich with minerals, and any plant variety can be easily grown.
The CIIE is like a reunion of sorts for us, and we expect the harried pace to start sometime mid-year, usually around June. The peak of activity usually occurs the week of November 5-10, where we have simultaneous things running – business meetings, official diplomatic and government functions, forums, agreement signings, site visits and info sessions, and of course the main exhibition – all 240,000 square meters of it. The pace is not for the faint-hearted, but at the same time the opportunities for cooperation and business are limitless. Knowing each activity helps strengthen Philippines-China economic and bilateral relations is motivation enough to keep me and my team going each busy day.
The CIIE is unique in that it is the first import-themed national-level exposition. Every November, Shanghai rolls out the red carpet for guests from over 100 countries, with preparations in all areas including infrastructure and roads, transport, customs and logistics, food preparation, hotels, tourism activities, cityscape design and urban planning. And who could forget the cute official mascot – "Jinbao" the panda, with its now iconic face displayed all across Shanghai in the months leading to the CIIE? All these are happening alongside China's initiative of opening up its market to the world and promoting economic cooperation and partnership with world economies. At this year's opening ceremonies, President Xi Jinping stressed the importance of working together to build an open world economy through cooperation and for mutual benefit. This is exactly what the CIIE is all about — bringing together people from all over the globe and from all walks of life to meet and discuss cooperation, trade, and business — but most importantly learn to work together and set aside biases in gender, culture, status and ethnicity.
It is now the end of the CIIE once again and as I look at the tired, happy faces of all our guests and exhibitors, I know we will be back for more with an even bigger contingent in 2020. Scary? Daunting? Maybe. Eagerly anticipated? Most definitely!
The author is commercial consul at the Philippine Trade and Investment Center Shanghai.
The opinions expressed here are those of the writer and do not represent the views of China Daily and China Daily website.
Most Viewed in 24 Hours
China Views