Xi'an pandas named, park unveiled in official ceremony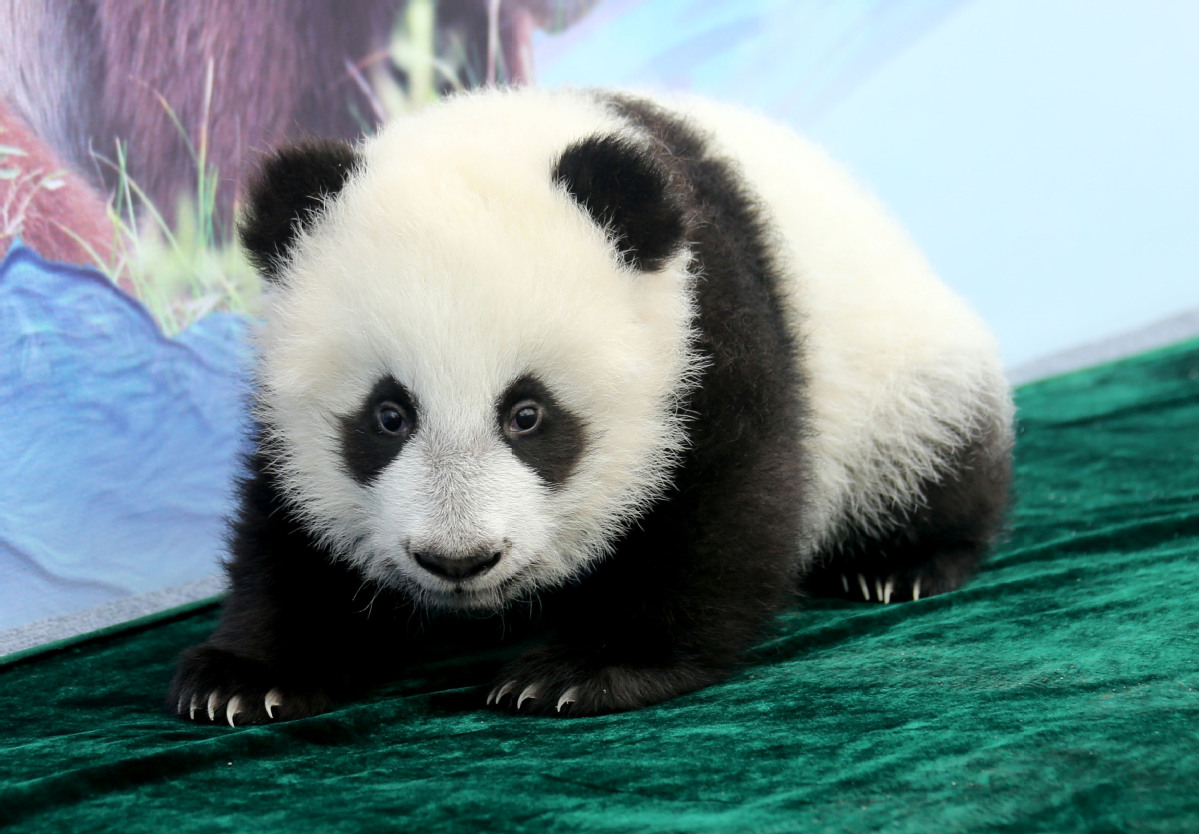 Three panda cubs born in Northwest China's Shaanxi province in July and August were officially named Qin Ku'er, Jia Jia and Yuan Yuan at the Shaanxi provincial capital of Xi'an on Monday.
Zan Linsen, deputy director of the Shaanxi Provincial Bureau of Forestry, announced the names after publicly seeking submissions for what to call the three cubs born around 100 days ago.
Qin Ku'er indicates the panda was born in Shaanxi province, while Jia Jia and Yuan Yuan, male and female twin pandas, mean "beautiful home" and "state park" in Chinese.
The names of the pandas show Shaanxi has become the hometown for the rare giant pandas now under the State's strict protection.
"Naming the panda cubs will help attract more tourists to see the giant pandas in Shaanxi and raise local residents and tourists' awareness to protect giant pandas and the environment as well," one local resident said.
The Shaanxi Provincial Administration of Giant Panda State Park was officially established after a plaque unveiling ceremony was held in Xi'an on Monday.
Dang Shuangren, director general of the Shaanxi Provincial Bureau of Forestry, said the park will play an important role protecting giant pandas in the province in the coming years.
With an area of more than 438,600 hectares, the park covers more than 80 percent of the province's total forestry areas, where wild giant pandas live.
The park, which runs through the cities of Xi'an, Baoji, Hanzhong and Ankang, has been estimated to be the habitat for 298 wild giant pandas.