Farmer wins prize for tallest green Chinese onion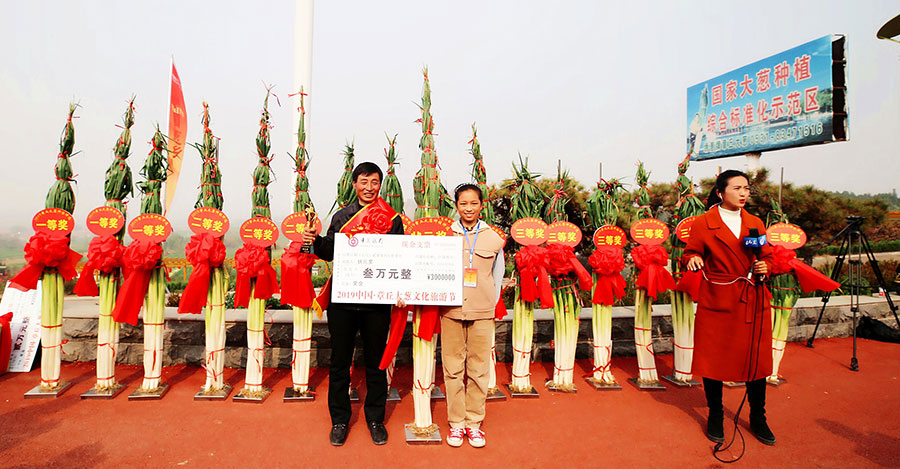 A farmer won the a vegetable-growing championship by harvesting the tallest green Chinese onion, which stands 2.44 meters high, in a match held Saturday at Zhangqiu, a district of Jinan, East China's Shandong province.
Song Guangbao from the district's Wangjin village has won the title for six consecutive years. He was awarded 30,000 yuan this year for winning the championship.