Reframing the classics
Share - WeChat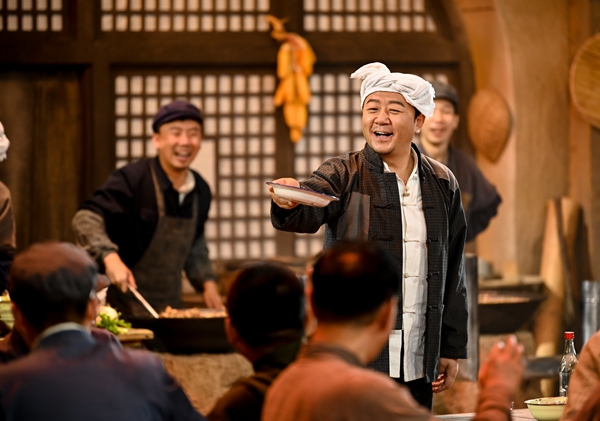 A new CCTV variety show is restating well-known revolutionary dramas and films to attract younger viewers unfamiliar with the stories of the past, Wang Kaihao reports.
A vast swathe of literary and cinematic classics have been created over the last seven decades of New China's history, although time may have yellowed many of the pages and tarnished much of the celluloid.
Yet in this booming digital era, as people's tastes in entertainment are becoming diverse, how do you tell these old stories to a new generation of viewers in an engaging way? One variety show produced by China Central Television might just have a few ideas.
China in Stories piloted on CCTV 1 on Oct 13, with a new episode being released every week. Mixing stage plays and talk shows in one program, its production team has given nostalgia some new colors.
In each of the 11 episodes, well-known chapters from older people's collective memory-whether taken from books or the silver screen-reappear in the form of a stage drama performed by famous actors of different generations.
Dong Qing, a CCTV hostess known for her variety shows with a literary flavor in recent years such as The Readers, will guide viewers to take a behind-the-scenes look at the stories surrounding the birth of these milestone works.