Moon, Abe meet briefly, agree to more talks to settle row
Share - WeChat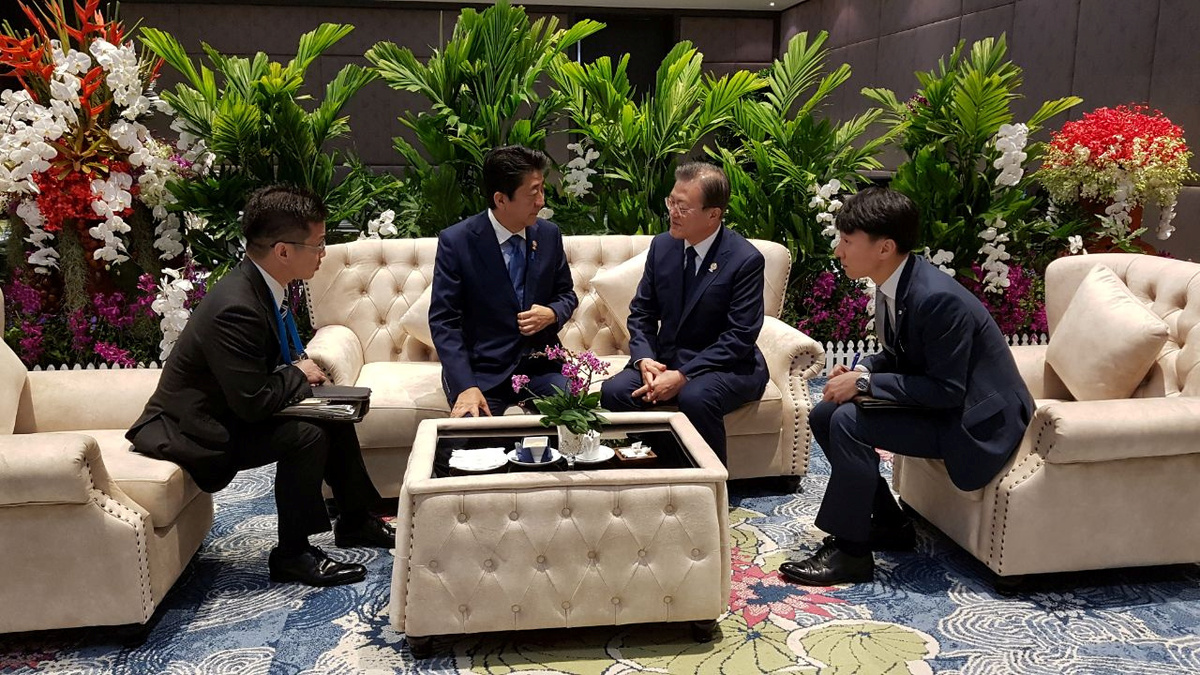 SEOUL, South Korea — South Korean President Moon Jae-in and Japanese Prime Minister Shinzo Abe met one-on-one Monday for the first time in more than a year and called for more dialogue between the countries to settle a deep dispute over trade and history.
Seoul's presidential Blue House said Moon talked with Abe for 11 minutes on the sidelines of a regional summit in Thailand where they "agreed to the importance of South Korea-Japan relations and reaffirmed the principle of resolving pending bilateral issues through dialogue".
Moon proposed high-level talks and Abe in response said the countries should exhaust "every possible method" to settle the dispute, Blue House spokeswoman Ko Min-jung said.
"It was the first meeting between the leaders in a very long time, so we hope that the dialogue would pave way (for an improvement) in South Korea-Japan relations," Ko said at a news briefing.
The two countries in past months have seen their relations sink to a low unseen in decades.
Monday's meeting between Moon and Abe was their first since they held a summit on the sidelines of the UN General Assembly in September 2018. Abe passed up a chance for a meeting when Moon visited Osaka, Japan, for the Group of 20 events in June, weeks before his government announced strengthened export controls on certain chemicals South Korean companies use to produce computer chips and smartphone displays.
In recent weeks, South Korea has taken steps to de-escalate the feud, apparently because the deadline is approaching on the military agreement. Moon sent Prime Minster Lee Nak-yon, Seoul's No 2, to Tokyo last month to attend Emperor Naruhito's enthronement ceremonies and propose more diplomatic efforts between the countries.
AP