BRICS media plan to work together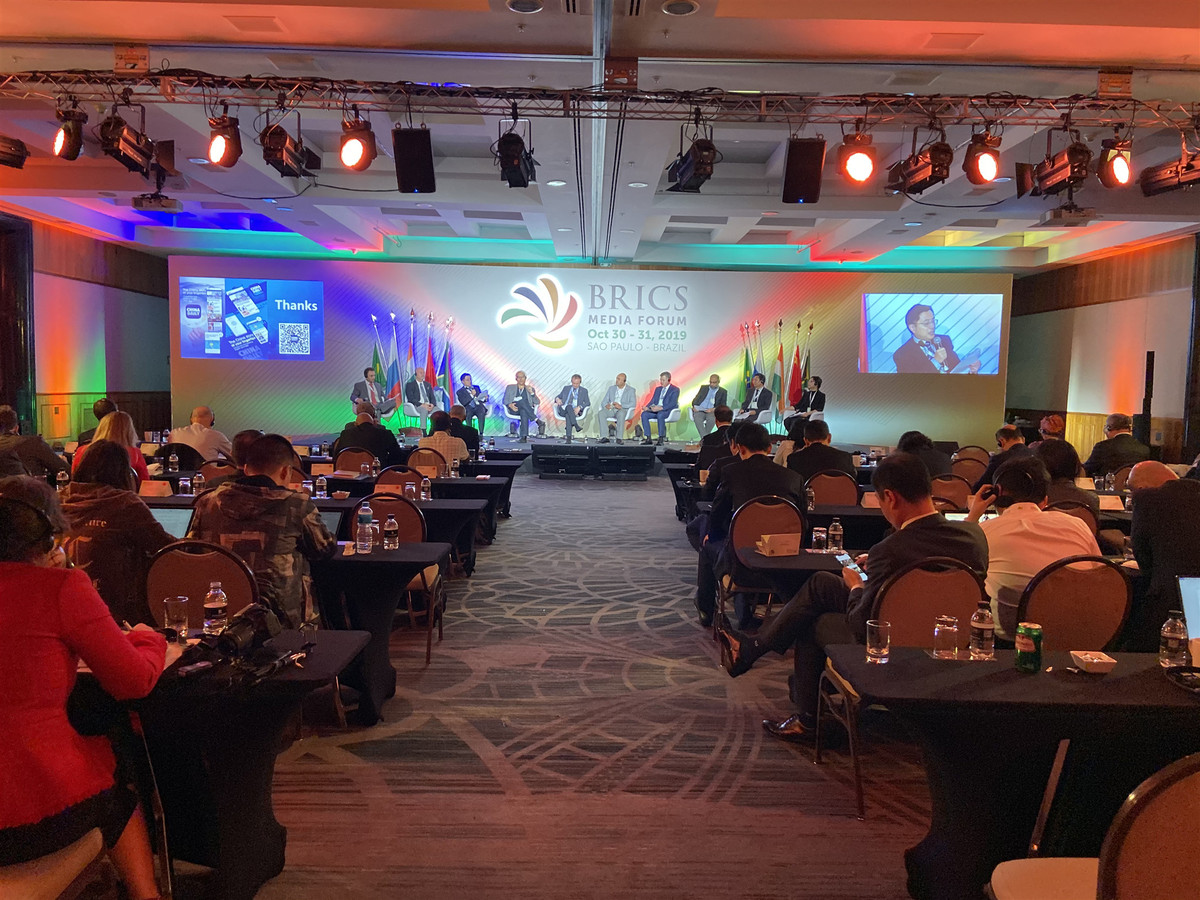 News organizations that participated in the Fourth BRICS Media Forum in Sao Paulo, Brazil, agree that BRICS media should deepen cooperation in information sharing, and enhance understanding and mutual trust among people of the five countries through objective, impartial, comprehensive and timely news reports.
After in-depth discussions on Wednesday and Thursday, participants formulated a plan to achieve that goal.
According to He Ping, editor-in-chief of Xinhua News Agency, the BRICS countries have become an important engine for stimulating growth of the world economy, as their economic aggregates account for 23 percent of the world's total and contribute to half of global economic growth.
"BRICS media organizations should earnestly undertake the social responsibility of the media, uphold the concept of comprehensive, objective and impartial reporting and fully demonstrate the development achievements and prospects of the BRICS countries," He added.
The news organizations from the BRICS countries - Brazil, Russia, India, China and South Africa - agreed to strengthen cooperation and work together to gain a voice compatible with the status of the countries in the international mainstream public opinion field and effectively safeguard the development rights and interests of BRICS countries.
The plan called for creating a unified digital platform for BRICS countries to verify the authenticity of the news reports.
"Nowadays, some Western media still have a bias against BRICS countries, and a very recent example is Western media's report of the death of 39 people whose bodies were found in the back of a truck in Britain," according to Wang Hao, deputy editor-in-chief of China Daily.